Queen Elvis are a married couple cum five-piece from Galway making a big, international, noise with new EP Little World – the panel stepped in to check out the hype…
---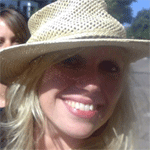 Gemma Hampson: Queen Elvis are old hats at folk music and you can tell they're of a certain age by some of the influences that creep in – like a bit of Fairport – but it's a bit more Sandi Thom than Sandy Denny. Oozing a smidge of power ballad among its usually more traditional folk pop outfit, the melodies, vocals, and 'soul' can be a little cringing – not helped by some truly dodgy lyrics about believing, dreams and being stronger. This often sits on top of unoriginal, uninspiring melodies – although they play with experience and talent, and slowness and simplicity makes some of their songs quite sweet. The band that joins them on recordings brings a lovely depth to the dullness, especially the cello and surprising saxophone. Singer Caroline Stanley has a harsh voice with a tremolo like you're sitting on a washing machine but it's tight, emotive and hits all the right notes – sounding much sweeter on the studio MySpace tracks than the live ones, due to a softening reverb.
---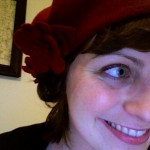 Jen Rouse: Galway workhorses Queen Elvis are driven by Caroline and Colin Stanley, who gigged extensively in the 90s, had a little sit down and a cup of tea, and came back five years later with a new haul of soulful dreamy songs – think Paper Moon stripped down to guitar and mournful cello, with Caroline's bold gaelic lilt issuing from a cave of echo. At points the songs are absolutely filmic, opening windows onto scenes of lost innocence. Rockabye Baby's soaring strings and found fragments of children playing, or the birdsong, walking bass and pizzicato strings at the start of Round and Round give way to some wonderfully characterful strings in the Irish tradition. As Robyn Hitchcock sang, "Some are made and some are born to be Queen Elvis."
---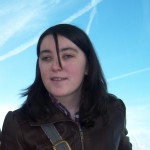 Eala MacAlister: Queen Elvis are driven by guitars and vocals. They have a good ear for melody and bring in many different instruments such as fiddle and banjo which help keep things fresh – however, all the songs seem to have a very similar mood. With thirteen songs on their MySpace it is clear that they are more than ready for the recording of their debut album which they began recently. They are clearly very influenced by music from their native Ireland but also incorporate other influences into their songs.  The instrumentation is generally quite sparing but this suits the songs very well.
Listen to Queen Elvis for yourself here