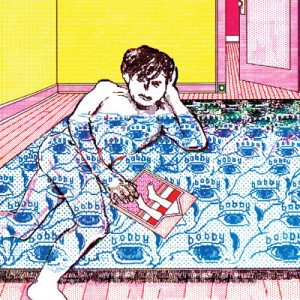 Sometimes a new sound comes along and you can't get enough of it. That's where we're at with Bobby right now. I'm going to write some words now, but before reading any further, press play on the stream below. Fill your ears.
Done that? Good. We can continue. By now you should be bewitched by the wispy, ethereal sound they create. Molly Sarle's voice may already be known to you via the wonderful Mountain Man, but I'm already more excited by her side project than her day job. As for the rest of the story behind the band, we're not really sure.
They tell tall tales of a mysterious father figure Bobby who does everything but show up in public, instead guiding Molly and fellow members Tom Greenberg, Martin Zimmermann, Paolo Menuez, Julian Labat and Roby Moulton from afar.
We're not sure about any of that. But we are sure this works.
They've signed up to Partisan Records and we can't wait to hear more.