Allman Brown has been playing the London scene for a while now – the panel stepped in to give him a listen.
---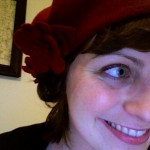 Jen Rouse: Biographically aloof Allman Brown is a super-photogenic pop singer/songwriter with killer cheekbones and a wonderful voice – a clean, pure tenor with a ridiculous range – although this only half-excuses the echo being ramped up to eleven on his MySpace recordings. The main problem with these tracks is their production but there are some beautiful moments of serendipitous sounds peeking through – the bell-like tones behind his voice on House of Spirits, the whistles and moans that beckon like the hills beyond the wall of acoustic guitar in Meet me at the water. And it is his voice that possesses these songs – an androgynous, plaintive voice which, with subtler production, could be sensational.
---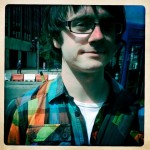 Thomas Moyser: I have a lot of time and respect for the sort of music Allman Brown makes. It is understated, sincere and endearingly uncynical in its construction. He has a plainness of delivery that I think will appeal to a lot of people and the sort of ideas that, if I encountered his set in a London pub, I dare say I'd be quite impressed by. But I don't think there's quite enough here to give cause for any more praise than this. Amongst the deluge of guitar-led singer-songwriting over the last two or three years, there is little to lift Allman Brown's head above the flood waters. He's good at what he does but with no obvious ambition to do more, and in an overcrowded marketplace, I'm not sure these recordings quite cut it.
---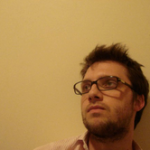 James Robinson: There must be some place that fledgling singer-songwriters go to record their demo tracks which promises to blandify their tunes with great prejudice. Like 90% of the acts that come up for review on the New Bands Panel, Allman Brown's 'official' MySpace tracks have a very clinical sound that's tasteful but renders the songs cute and inoffensive – much like acoustic music sounded back in the 90s, when nobody listened to it. Despite this handicap, his songs are great, and the featured live videos reveal him to be a charismatic performer. For me, he just needs a bit of grit – it's no use sounding like Bob Dylan if your albums are going to sound like Street Legal.
Listen to Allman Brown for yourself here