Folk'n'roll artist Amos Zimmerman hails from Israel and creates 'music that wants to look you in the eye'.  His debut album with handy musicians The Riverband has been playing on the panel's stereo…
---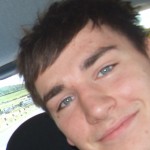 Nico Franks: Curiously, Amos' surname suggests lineage to probably the most famous singer-songwriter of all time, some guy called Bob Dylan. However, you won't find any pictures of Amos in Bob's family albums, for the simple reason that they aren't related by anything more than a mutual love of semi-acoustic songwriting. Hailing from Tel Aviv and already a rising star in Israel with his 'Quasi-Rockabilly-Country-Swamp-Jam-in-your-face-Original Folk Rock', Amos and his Riverband are strong musicians but frustratingly edge too close to pastiche. With a voice like a less depressed Elliot Smith and a band indebted to Neil Young circa-Harvest, the group could do with having a few more sparks of inspiration that aren't linked to the aforementioned Canadian Godfather of Grunge. Nevertheless, the song Patience highlights Zimmerman's ability to craft an original sound that rises above his already towering influences.
---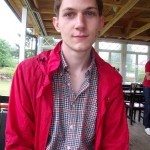 Chris Belson: Trembling dirty blues guitar, straining harmonica and shuffled snare-drum together with some nicely written lyrics and melodies, frame brooding songs of protest and reflection in Amos Zimmerman and The Riverband's new self-titled album.  Some songs take from lazy, sun-baked slide-guitar Americana and seem to transfer you into a sleepy town of sun-soaked swampland America. But this almost lures you into a false sense of security when you start to hear the drive and intention of many of the tracks.  Songs like Patience and Unheard in particular, create a great feeling of objection and uncertainty that seems to act as both a warning and a call to action and give the songs a fantastic tension. There are also some great harmonies, which further support the unity and rallying that seem to be integral to many of their songs.
---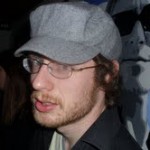 Tom White: Israel is an under-represented musical nation but Tel Aviv singer Zimmerman and his Riverband – Amitai Ladin on double bass and drummer Nir Attar – have much to offer. Patience gets proceedings off to a rollicking start before Unheard, one of the album's stand-out tracks, sets a template with understated beginnings and a lyrical nod to a well-known song of old – in this case, Leonard Cohen's First We Take Manhattan – building to a spiralling guitar solo. Another highlight, the world-weary No Spark, slow-burns to its crescendo over its six minutes – one of five songs to top that mark. With three more stretching beyond five and Consequences weighing in at 4min 51sec, Zimmerman does not deal in brevity – but rarely does it feel like he has outstayed his welcome. Well, possibly on the nine-and-a-half-minute Lonely, but in general the longer songs allow him to fully explore ideas and/or meander off into solos which add a kick and a welcome flourish to low-key building blocks.
Listen to him yourself here