After playing the best spaces in her home town of Glasgow – King Tut's, City Halls, Oran Mor – nineteen year old Christie is no longer an Art School secret.  Her self-released debut EP Thinking Space Part One is available now…
---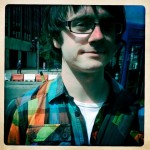 Thomas Moyser: For all the clever lines and obvious passion on Gillian Christie's EP, it really doesn't do her justice. The sound is overproduced and the vocals are gratuitously overdone in Avril Lavigne-esque dynamics that always distract from the song rather than enhancing it. But on the good bits of the EP and the more scantily recorded songs on her MySpace – particularly Poorly Hidden Secret – the lyrics have the starkness of early Emmy the Great and there's a more relaxed sound that is far more exciting and engaging. Christie's own poorly hidden secret is that she's much better than her EP gives her credit for. It isn't bad – I just have a feeling that what comes next will be better.
---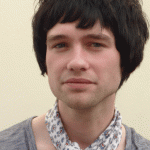 Damien Girling: It could be said that simplicity is symptomatic of a lack of imagination. However, some of the most sentiment arousing music ever made is also subtle – Gillian Christie is an acolyte of that fine art of simplicity. Her voice is forceful and poignant, fragile yet stoic. Lyrically she is a romantic troubadour. On the excellent Excuse it's art and the tender Whisper to the Wolves Christie excels. However, Worried Little Heart is dull and Sweetest Dreams unadventurous – so work is needed. The basic components are there. With her simple chord progressions and melodies Gillian Christie has built the skeleton of her musical identity and with her remarkable voice has let the spirit soar. What's left now is to add flesh. This she can do with a varying of the tempos, bridges and passages that knit everything together. But, Gillian, do not be disheartened. Simplicity is art.
---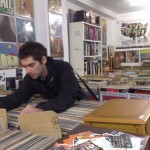 Ian Parker: Not for the first time since we launched the New Bands Panel, Glasgow has served up a treat. Gillian Christie's music can creep up on you a little – there is nothing extravagant in here, but the quality of her songs is obvious, perhaps best heard in their rawer form on her myspace page. Her alluring voice draws you in, while simple tunes never try too hard to grab your attention, but earn it all the same. We won't pretend this is the finished article yet, but you can already hear the potential.
Have a gander at Gillian Christie for yourself here