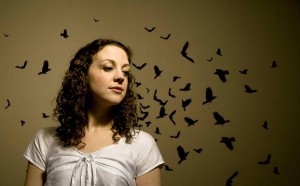 Glasgow's Jo Mango released The Moth And The Moon on a beautifully presented 10″ record late last year, but as our panel found out, it wasn't just the packaging that deserved attention.
---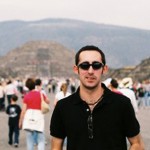 James Rutherford: I'll be honest, I have only heard one single by Jo Mango (and the b-side) and with that in mind, my assessment may be misleading, they may be the best two songs this band has and will ever produce. If that is the case, I'll not only eat my hat but I'll eat the hat stand as well. The aforementioned single, The Moth and The Moon, is a beautifully intimate, touching song that leaps effortlessly from sparsity to depth whilst Jo, almost whispering the lyrics, conjures up some wonderful imagery of a late journey home. Moving on, I've heard some strong b-sides over the years and The Black Sun is right up there, it is my favourite of the two songs by quite a margin. With the band providing a richer background and some interesting turns, the song begins with a striking vulnerability and goes on the blossom perfectly towards the end. There is more material from Jo Mango out there and I will be acquiring it, if its of or near the same caliber as this I'll be delighted. Highly recommended.
---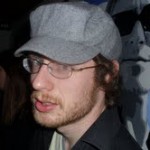 Tom White: An experienced performer and collaborator, with several years in Vashti Bunyan's backing band as well as the Zero Degrees of Separation project, Jo Mango bids to strike out in her own right with an upcoming album following a couple of low-key releases. Opening line "Six o'clock in the shhh of the library" sets the tone for the Glaswegian's The Moth & The Moon EP, while The Black Sun opens intriguingly with the news that "I fell in love with a starling/ He died in my mother's arms/ He was buried and exhumed". "In a dream last night, I spoke in tongues", she later claims – while there is nothing quite that exciting going on here, it is nonetheless very pleasant and enjoyable. Her MySpace page reveals further joys including recent download single My Lung, demo Another Feather – at times dark, giving way to a dreamy feel – and a beautiful cover of Ben Folds Five ballad Evaporated.
---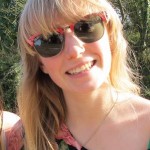 Anna Mellor: From the start of The Moth and the Moon, a standout track by Jo Mango, you can't help fall a little bit in love with the gentle beauty of her voice alongside the simple instrumentation. It's got a wonderful innocence about it, also elements of Rachel Dadd and Lanterns on the Lake. It really sparkles, draws you in and leaves you in a beautiful dream. The build up towards the end of the song leaves you wanting to listen more and so The Moth and the Moon goes on repeat on my iTunes.
Check out Jo Mango for yourself here.