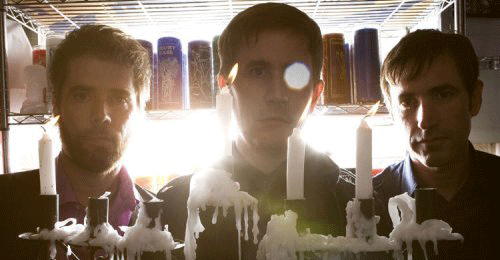 Exciting news for fans of music that's jolly good indeed. John Darnielle and his merry band of Mountain Goats are to release a new album – All Eternals Deck – in April this year.
The band have left 4AD, the label that has been home to their studio recordings since 2002's Tallahasse (if you've not heard it – buy it). They've signed to Merge Records in the States and in the Europe the record will be released on Tomlab, which already has a brilliant roster including Owen Pallet, Paranthetical Girls, Mt Eerie and Simon Bookish.
John Darnielle said: "The songs cluster around themes of hidden things and the dread that hidden things inspire, but also the excitement, the attraction, the magnetic draw that scary unknown hidden things exert."
The album was recorded in four different studios. Darnielle said:  "We wanted to see how disparate seasons and moods and locations and producers would play out in the songs. If you've ever watched, say, a 70s occult-scare movie where one of the scenes involves a few people visiting a store front fortune teller, getting their cards read, and then they're trying to feel super-hopeful about their predicted outcome when what they're visibly actually feeling is dread, then you have a pretty decent idea of what this album is all about."
All of us at FFS HQ cannot *wait* to hear it.