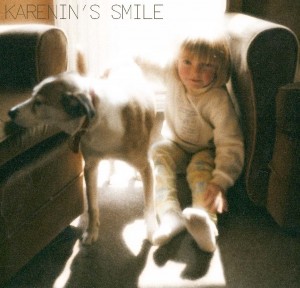 This Peterborough band have only been playing together for a couple of years and already have released a debut EP, got to the semi-finals of Future Radio's Next Big Thing, and got some scrummy BBC airplay. They are backed by the Norwich Arts Centre based group, Escalator Music.
---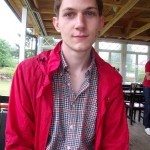 Chris Belson: Listening to Karenin's Smile gave me a strange sense of something impending, if that's not too much of an abstract concept. I felt as though, through their rolling and repetitive sections, I was hurtling towards something unknown – with time flashing before my eyes. This is true in a musical sense as well – they busily flick through 80s synth-pop, post-punk, post-rock, tinny guitars and cryptic lyrics, managing to capture a sort of sporadic recklessness through what are actually quite tight and carefully considered songs. Nostalgic, but interesting, like looking through a book of old photos you've seen a hundred times before but in a newly constructed way.
---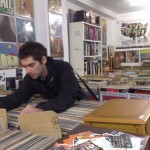 Ian Parker: The first thing you notice with Karenin's Smile are the catchy tunes and nice sound. I spent a little bit of time being annoyed that I couldn't begin to name the plethora of bands they remind me of – but not for long, because there's no point. What they do, they do well, and without being derivative – so it is easy to see why they are already picking up attention. Their sound is smooth and, while it's not the most sophisticated stuff, it's undoubtedly fun.
---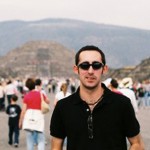 James Rutherford: Peterborough band, Kerenin's Smile, are trying to do something a little different and I like it. Lead singer Phil's delivery is confident (and he sounds a little bit like Fred Schneider from the B52's) and with some 80s synths and snappy guitar hooks the result is perhaps a little avant-garde, even daring. Of the tracks on their MySpace page, Window,Vitebsk is the strongest and reminiscent of the now defunct band Captain. It will be interesting if they can product more material of this quality.
Visit Karenin's Smile's MySpace here