A gig in a kitchen gave them their breaks – they've played alongside Donovan, British Sea Power and, next month, Admiral Fallow – plus the radio likes them too.  The panel stepped in to check out the hype…
---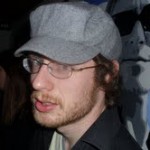 Tom White: Fleeing through a forest with a mysterious, unidentified criminal chasing after you, grabbing at your limbs and clothing, is – I would imagine – an extremely frightening experience. However, after listening to the jaunty Crook and the Creek and watching the accompanying tongue-in-cheek, cliché-laden, post-Mumfordian video, I think I'd be up for giving it a try. Goodnight Lenin seem to be having a great time, at any rate. I'd also quite like to take them up on their offer to "come with me to Chamonix" on B-side Ragged Schools, but that's because I've not been skiing for too long. Still, I like their songs a lot, and I like their name a lot – and I can confirm the single is the best release with pictures of strawberries on the cover since the Lightning Seeds' Jollification album.
---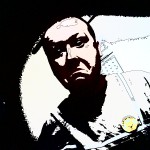 Rory Dollard: Quite aside from bearing a name that feels like the result of one of those online band name generators – you feel they could easily have ended up as Snakehips Thatcher or Boxfresh Mandela – this Birmingham five-piece are a highly accomplished bunch. They wear their influences proudly – Simon and Garfunkel and Fleet Foxes both earn a nod in the band's lilting, pastoral harmonies, while mid-era Bright Eyes makes an appearance from time to time in the delivery. They appear not to share much love for Mumford and Sons, a local press interview with the band deems Marcus and the boys mere "fluff", but with their aesthetics and traditional arrangements Goodnight Lenin (Sidecar Churchills, Midtown Merkels….whatever) could do worse than pursue the same audience.
---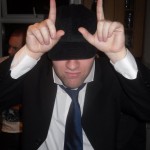 Andrew Gwilym: The first thing that strikes you about Goodnight Lenin is just how rich their harmonies are. The influence of acts such as Simon and Garfunkel and Donovan are clear to hear, and there's even a hint at The Jayhawks quieter moments, But to talk about influences does Goodnight Lenin a disservice. What really stands out is the quality of the pleasant but memorable melodies. Ragged Schools is an understated but beautiful tune and Crook in the Creek is so immediate that you never feel short-changed that it weighs in at less than three minutes. With the likes of Elbow's Guy Garvey among their fans, Goodnight Lenin may be destined for bigger things and understandably so given the quality of this release.
Listen to their bits and bobs here