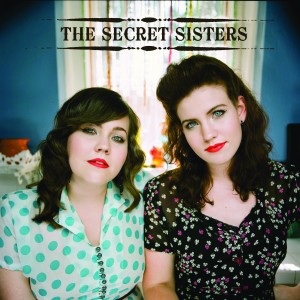 The Secret Sisters album is like a time capsule. Open it up and you're taken back to the 1950s. The only thing missing is the crackle of the needle hitting the record, though I suspect my copy will acquire that soon enough. If your only previous reference point on the Secret Sisters was their debut release through Jack White's Third Man Records, covers of Big River and Wabash Cannonball, know that White's screaming guitars are gone, but the country vibe has never been stronger. If those passed you by, know that the Secret Sisters are not just steeped in the sounds of their native American south, they live and breathe them.
When you're so obviously in thrall to a bygone era, the hard part is not becoming typecast as some kind of novelty act. It's still early days for the Secret Sisters, but after his debut, there is every reason to think they can continue to pull if off. Certainly they don't fall into that trap here, not with the assurance of producer T Bone Burnett – Americana's go-to guy – behind the dials.
Of 11 tracks, only two are their own. But that those compositions, Tennessee Me and Waste The Day sit so comfortably amid covers of country standards says a lot for the authenticity of their sound and the quality of their songwriting. In between those, there are some wonderful takes on old classic. They stray dangerously close to twee on Something Stupid, which we'll call a 'brave' choice for a song to cover, but otherwise the likes of Why Baby Why, My Heart Skips A Beat, and House of Gold are a joy to hear.