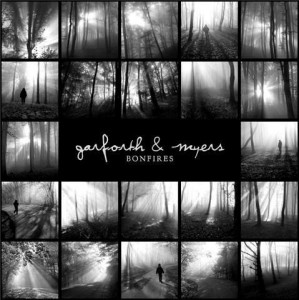 Using a good deal of skill and a seemingly extensive contacts book, Garforth & Myers have produced the Bonfires EP as an early taster of an album to follow. The panel found plenty to anticipate.
---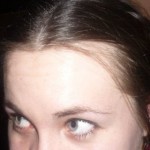 Alice Sage: This is a lovely EP – full of warm voices, quiet melancholy and occasional sulky, sultry moodiness (on Lighthouse). First track Bonfires is absolutely beautiful – starting slow and hum-drum, gathering pace, then crashing into the big choruses. I have been singing it to myself for days. It sounds almost exactly like a riff from some massive 90s single that I just can't put my finger on. Frustrating, but not their fault. In fact, all these songs feel like something you heard and loved when you were much younger – giving everything a dreamlike, nostalgic, warm-hug sound. So the only sour note, to my mind, is the irritation of racking one's brain to guess what song you're being reminded of.
---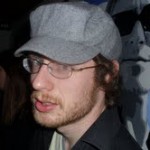 Tom White: Rory Garforth and Adam Myers have branched out from their respective origins in Hotel Brown and Tiny Little Secrets to produce an EP of no little class, with an album to follow. Bonfires, the current release's title track, exhibits just the kind of warmth suggested by the title and lyrics, the delicate strings of Nick Wyke and Becki Driscoll setting the mood. The harmonies on the chorus of the beautiful By Your Side are a high point of their output, while House on Black Hill's soothing melody is given a fascinating counterpart by the scenes of decay and destruction housed within the lyrics. The pair's voices dovetail nicely and their collaborative approach to writing serves them well, with Garforth eschewing Hotel Brown's quirkier style in favour of lush, ambient arrangements. Magazine's Dave Formula appears on several tracks while producers Andy Seward and Keith Angel, whose credits include some of the leading names in contemporary folk, also take up their instruments to contribute to an eminently listenable sound.
---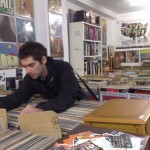 Ian Parker: This is very refined stuff. They clearly take a fairly high-minded approach to things, and it pays off. Using only the basic ingredients of guitar and double bass, they create a rich, warm sound, while their intertwined vocals have a lovely effect on the songs.
Check out Garforth & Myers for yourself here.