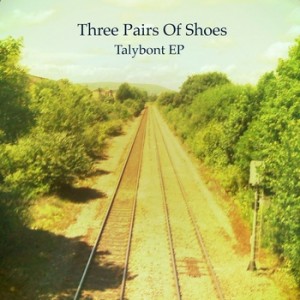 Iain Birkett, Matt Tilling and Livi Sinclair found each other at university in Cardiff, and turned themselves into Three Pairs of Shoes. The early results of their coming together can be found on the Talybont EP, so the panel took a listen to see if they earned a passing grade.
---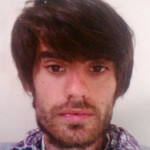 Louis Gilbert: This folk band come from Cardiff which is becoming quite a focal point for folk music. The harmonies of this band which are monk like are especially lovely to hear. The music flips dynamics well from soft ballad to an upbeat number with well played instrumentation of fiddle and mandolin. It's soulful music that you could imagine in the valleys.
---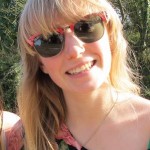 Anna Mellor: Three Pairs of Shoes are three Cardiff uni students who share a love of folk music. There debut Talybont EP shows strong influences of traditional folk music but also with a modern twist. This is perhaps most evident on the first track Sailor's Lament which starts as gentle acoustic guitar picking and harmony voices which could have been easily influenced by Fleet Foxes or Bon Iver but the second half of the song becomes a fiddle jig with the strong musical abilities of the fiddle and mandolin player shining through. The highlight of the EP for me is perhaps the last track In the Summer, a stunning song showing off a beautiful voice from the lead singer. A pleasant beginning and something I'd like to hear more of.
---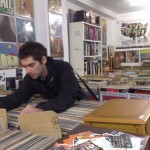 Ian Parker: Three Pairs of Shoes say the tracks they have put together so far are bedroom recordings. Let's hope they have a big room. Drawing on more traditional folk influences, they have created a really expansive sound. Mumford and Sons comparisons are inevitable, and with a couple of killer hooks they would not be far off. It's not quite the same rich sound, but considering the array of instruments used in turning out some exciting pop songs, they're on their way.
Check out Three Pairs of Shoes for yourself here.