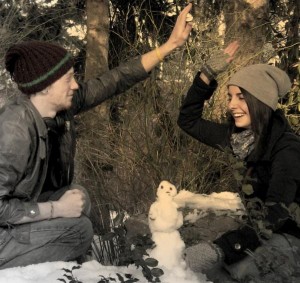 All the way from Canada come Lauren & Tokyo, a meeting of Lauren Campbell's folk melodies and Tokyo Speirs creative production that creates a special kind of him and her combo. The panel went in to investigate.
---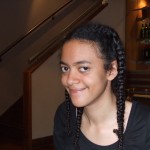 Kate Hinksman: Every once in a while it is nice to listen to some unashamedly commercial indie-pop that isn't Chasing Cars by Snow Patrol. The build-ups to emotionally charged (and at times almost anthemic) choruses are present as are the layered instrumental arrangements, but there is also a lot of originality here. The contrast between Lauren & David's vocals is really striking, and the harmonies, especially on Lighthouse (the introduction of which sounds a lot like The Coral at their eeriest) are perfect. Lauren and Tokyo have a surprisingly full sound for a two piece and the production has the strange feeling of sounding raw and DIY but at the same time clean and flawless. The attention to detail and the complexity of the songwriting means you will notice something different with every listen -here's hoping they stay this interesting and avoid becoming the soundtrack to the 'emotional' bits in the X Factor.
---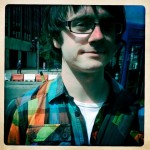 Tom Moyser: Lauren & Tokyo are the musical equivalent of your favourite woolly hat: snug, warm, familiar and well stitched together. This doesn't make them at all uninteresting. They give a whole new drive to the boy-girl vocal dynamic and are one of the few bands I've heard that can get away with that first person call, third person echo thing that The Feeling do so badly. You can hear this on the exceptional Lighthouse where a storm builds up in sound effects, melancholy lyrics and gushes of "ba da da da" before the whole arrangement lifts right out of the water into a more abstract string of associations to do with loss, searching and written communication. Warm and familiar, yes, but Lauren & Tokyo can also be sophisticated and surprising – highly recommended.
---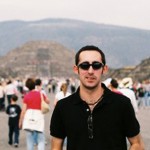 James Rutherford: Canadian Folk/Pop duo, Lauren & Tokyo have created a six track EP with slick production and craft but ultimately short term appeal. There are some nice touches throughout but the lyrics can tend to be overly sentimental, bordering on slushy and at times I found my attention wondering to other places. The soul and rock elements that are alluded to on their MySpace page aren't really in evidence here which is a disappointment as they could be of benefit.
Check out Lauren & Tokyo for yourself here.