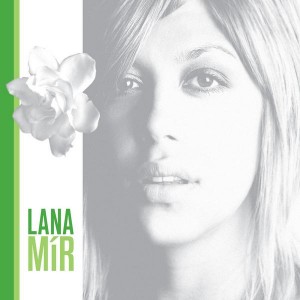 Ukrainian singer-songwriter Lana Mir has been doing well since moving to New York, earning herself a first record deal and making her debut LP. But whatever else you want to say about her, you can't ignore the fact she's kicked everything off by covering I Wanna Be Adored, creating something of a YouTube sensation in the process. But is there substance to match her style?
---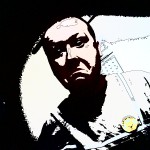 Rory Dollard: I'm going to level with you. I'm the kind of guy that likes a Kit Kat. It works as a biscuit, it works as a chocolate bar and it works surprisingly well as a dunking option. It just works. There would, therefore, be no reason for me to make something that looked like a Kit Kat, was intended for use in all the same ways a Kit Kat but had inferior chocolate and poor quality wafer. All that would do is make anyone who came across it hanker for an actual Kit Kat. All of which brings me, in a round about kind of way, to Lana Mir. Oh Lana, you've only gone and taken on The Stone Roses' I Wanna Be Adored – a musical Kit Kat if ever there was one. She doesn't butcher the song, far from it. Instead she gets close enough to recreating a little of the vibe of the original that the only thing you'd ever want to do as soon as the bass kicks in is turn it off and go in search of your Stone Roses album. Her original efforts – see Goodbye Girl and Tears are Not Enough – are better, floating along with a ethereal innocence a la Lykke Li, but it's no good…I just want a Kit Kat.
---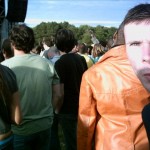 Shaun McCoy: Lana Mir has created an album which is as stylishly attractive as she is herself. Most of the songs lean towards aspects that are associated with love – happiness, yearning and memories. It is a chill-out hit full of warm vocals walking hand in hand with stylishly executed music. Lana's delivery on Summertime is reminiscent to a laid back Debbie Harry, and it is a celebration of the joys and senses summer brings to life and love. I was particularly impressed with her cover of the Stone Roses classic I Wanna Be Adored. Lana leaves her sensual mark on it, with an equally beguiling video to accompany it.
---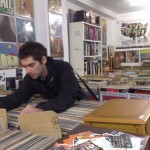 Ian Parker: You have to know what you're letting yourself in for if you put a cover of the Stone Roses' I Wanna Be Adored on your debut album. You're going to attract attention, and you need to make sure you, and your music, is ready for it. Lana Mir has some sweet songs on her self-titled debut album, tracks like the contemplative These Days and the mellow closer Return, while Beautiful Day has everything it needs except a release date to make it the summer single it should have been. But all that is secondary, overshadowed by that cover version. The original, so powerful and dynamic, was essentially a demand to be adored, but this sounds more like a plea. And, while we're not ruling it out, judging on what we've heard so far, Lana still has some convincing to do.
Check out Lana Mir for yourself here.