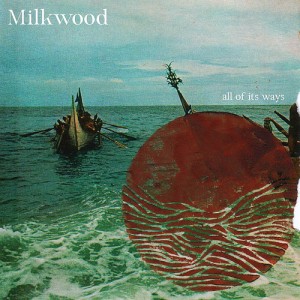 Lewisham's Milkwood admit to being stuck in the past, most specifically in the 60s, where they spend their time listening to Fairport Convention, Bert Jansch and Neil Young. Solid foundations are those, so we went in to give debut album All of Its Ways a listen.
---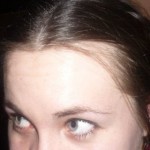 Alice Sage: A band from my own home town, so I was wondering why I hadn't heard of them. On listening I realised that they are more old-fashionedly folk than any other local bands I know. Singer Truly Johnston sounds quite like Maddy Prior or a later-years Marianne Faithful. It's a good sound, with a more modern dirtiness and inventiveness to it than the Meet On The Ledge-era folksters they might be compared to. Equally, the subject matter is dark enough to elevate this from the nerdy nostalgia of the genre. Although I like the dishevelled sounds of Golden Tooth Pt 1 and Bite My Thumb, they leave me a little cold. Little Eyes on the other hand, is distinct, clean, dark and velvety-smooth. I think this is a band that experiments enough to hit and miss in equal measure. In my opinion, experimentation is its own reward – especially now, when folk music is at a point where complacency can be easily rewarded.
---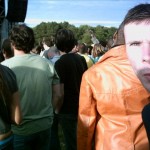 Shaun McCoy: Milkwood are not your conventional folk rock trio. They encompass a cornucopia of styles as fine string playing is merged together with classy keyboards, and vibrant rhythms. Grungy bass lines are also served up along with emotional minimalism reminiscent of Joy Division. Even the violin has double edged styles of both hillbilly folk and the searing unease of the Velvet Underground. The care-free vocals have the sound of both Marianne Faithfull and Kirsty MacColl. Truly Johnston uses these elements uniquely to create a sharp and smooth delivery. The songs are an intriguing collection of observations about tranquillity, emotion, isolation, abandonment and contentment.
---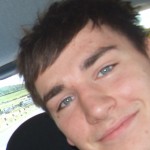 Nico Franks: Just when you think you've got Milkwood sussed as another standard folk three-piece from the South of England, they do something that takes you by surprise. Like when a disjointed but inspired fingerpicked banjo solo gatecrashes Bite My Thumb's sweet melody, or the moan of a Velvet Underground-esque dying violin throws The Passenger into a cascade of electric guitar and drums. Truly Johnston's hearty vocals make sure the songs stay festering in your ears, like an ear infection you don't mind having. The only things you can get for £3 nowadays are posh sandwiches or a pint- however you can go buy Milkwood's debut album for a mere £3 from a link on their Myspace. Forgo that sandwich or pint – it'll be worth it.
Check out Milkwood for yourself here.