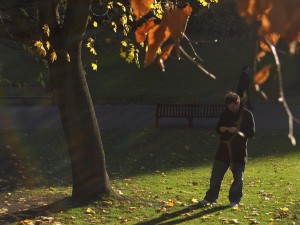 Dave Kirk has traced his roots to a Victorian composer, so it's no surprise that his music puts an emphasis on strong songwriting. The 26-year-old has put out his debut EP, named after the corner of London he calls home, so we sent in the panel to give it a listen.
---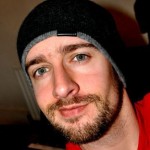 Chris Gent: I probably walk past Dave Kirk on a regular basis, living just off Fortune Green, a landmark of his West Hampstead base and the title of his EP. I could therefore claim some sort of affinity with his music but it is actually driven not by geographical themes but things we can all recognise. Whilst mourning lost love, Kirk sings of missed opportunities and expounds flirtations creating a soothing melancholy tinged with hope. Although far from daring with theme or content, Kirk is certainly an intelligent wordsmith and is possessed of a smooth tenor voice with which to convey his message… it is just difficult to see if there really is a message to convey. I find myself wishing by the end of Don't Play Games that Kirk was happy or sad, uplifted or downbeat rather than somewhere in the middle. But then again I suppose that's where Fortune Green and West Hampstead is, somewhere in between Kilburn and Hampstead, St Alban's and London, somewhere in the middle.
---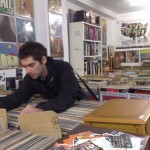 Ian Parker: Dave Kirk's music is nice, pleasant sounding stuff. It doesn't seem to go anywhere, but in this case, that seems absolutely fine. That in itself is a sign of quality songwriting. But more than just songwriting, Kirk also has a polished, accomplished sound on his Fortune Green EP, and you're more than happy to wallow for its five songs. A full album may need a couple more obvious singles, but would certainly be worth a look.
---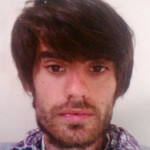 Louis Gilbert: London singer-songwriter Dave Kirk has a soft and wistful voice to carry you away. His songs are a personal journey. It reminds me of a David Kitt or a Red House Painters with the story-based lyrics. The accompaniment is sweet with highly subtle electric guitar which never detracts from the lovely yarn-based melodies that he creates. It's romantic in tone and texture but don't think crass sentimental. It would be lovely to imagine his songs accompanying a classic British film.
Check out Dave Kirk for yourself here.