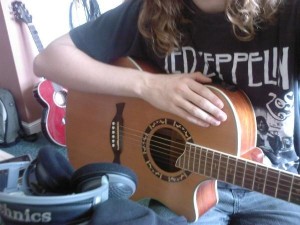 After several years working with different bands, Matt Shillito has gone solo with his brand of angry folk-rock. It's raw, yes, but is there beauty within? The panel went looking.
---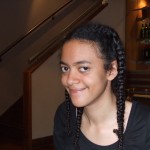 Kate Hinksman: Matt Shillito makes stripped back acoustic folk-rock along the lines of Chuck Ragan or Frank Turner. However, many of his songs put a real classic-rock spin on this genre (especially Change Down which seems to be crying out for some AC/DC-style shredding). Interestingly the best track is Where's My Roisin Dubh, which steers away from these influences and also ditches the acoustic in favour of a bluesy, melancholy electric guitar arrangement. The songs on Shillito's myspace are, needless to say, full of angst, be it relationship-based or touching on themes like uncertainty of the future, but for the most part the lyrics are witty rather than clichéd and there is just the right amount of hope to balance out the disillusion.
---
Alice Sage: I really want to like this. His voice is not strong and his guitar playing is average at best. I'd love to say it is the seeds of something far better but no, he is a sub-par Billy Bragg. His lyrics and almost-harmonies are like a teenage Beatles cover band. You can't call this good – by any but the lowest standards. However, there is something charming about his naively sweet style – particularly on Future Never Comes. Although even that is praise on a knife edge, as Change Down is both quite cute and shockingly like a spoof of 70s hair metal. Seriously, it could have been written for Def Leppard. Wrong. Very wrong.
---

Liane Escorza: Matt Shillito comes from the Northeast of the UK but judging by the type of music he plays he could have been born in America, showing strong influences of Led Zeppelin and grunge undertones. He does however incorporate a singing style of UK troubadours like Frank Turner and his lyrics lines are pretty similar to the man. This mix matching is a good thing yet it is his voice that lets him down. He's telling stories with a melody but not necessarily what this listener would call 'singing'. Matt's guitar-play is energetic and delicate depending on the mood of the song though there is a part of me that struggles with the concept of having this instrument as the sole canvas for his performance. Most songs have the potential to become much more engaging and catchy and interesting than the way they have been recorded here. Percussion, strings and a replacement for a tired guitar would do the trick to enticing a positive upheaval. Considering he has been in more than a few disappointing bands according to his bio, involving extra musicians looks like it would not be on the cards. Shame shame. In my opinion Matt Shillito needs a good backing band to flourish.
Check out Matt Shillito for yourselves here.