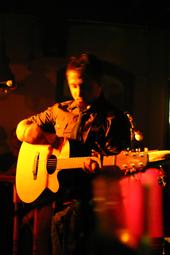 Luke Brant's myspace page promises that "This hope will set you free". So, after giving it a listen, are any of the panel members still in shackles?
---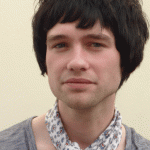 Damien Girling: It was said once by a member of Franz Ferdinand that the only music tape he'd had in his car was Neutral Milk Hotels seminal album, In the Aeroplane Over The Sea. High praise indeed. With this album happening to be a particular favourite of mine it comes as no surprise that Luke Brant's Country Boy should immediately draw me in. Its opening chords sound as if they've been lifted from Neutral Milk Hotel's Two Headed Boy. All the Way Up sounds near identical to Ray LaMontagne indie-folk hit Trouble, which is by no means a bad thing. It's only with Where's Your Get Up and Go? that Brant appears to have his own identity. Unfortunately, this is the least interesting song in his canon. Brant's pleasant and effective songwriting is at a stage where he's still to really find his own voice. However, his tender treatment of his influences suggests that once he's able to establish how to filter his own ideas through more effectively that he will be an artist who will be easy to enjoy. For now, one to wait on.
---
Alice Sage: This jolly three-piece make largely forgettable country-pop. They sound like sped-up Pearl Jam. You either like this kind of sound or you don't. Imagine Counting Crows cut back on the songwriting and starting humming noises instead – that's pretty much what we've got here. Many people might enjoy this sort of thing, but I'm not one of them. It's very slick and well produced, but it sadly lacks in originality and charisma.
---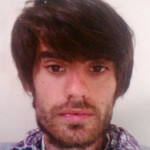 Louis Gilbert: Luke Brant is an acoustic guitarist/singer songwriter who makes melodic pop music. His voice is husky and is similar to, say, that of Stephen Fretwell. But it's hard to distinguish his music above the huge plethora of singer-songwriters that are in vogue. It's pleasant and everything is in the right places but it just doesn't work for me.
Check out Luke Brant for yourself here.