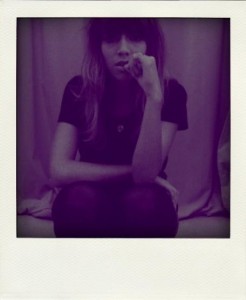 Sadly, it often takes us much longer than we'd like for bands to actually get their reviews published in this section. From first writing to us to actually seeing the panel's reaction on line can take several weeks. We wish we could get it done more quickly for all their sakes. But in the example of Swann, there's an added reason we all wish we'd got it done sooner. The French songstress was here all summer, living in London, and only now, when she's back in Paris, have we managed to get round to it. Well, here's what you missed while she was here…
---

Mary Machin: Seeing as Swann's first language is French, her lyrics, written in English, have a jaunty intelligence that many British songwriters fail to conjure when aiming for the big leagues. It's obvious from a rifle through the songs on her myspace that Swann, real name Chloé Lenique, has a deep interest in music, human nature and literature. Using instruments as a background, Lenique builds a well defined atmosphere with words for the melancholy in many instances. Tracks like I'll Be There break this mould, instead providing a comforting environment for the listener, seemingly made just for them. Waiting For the Moment is one such number that proves paradoxical in its message. On one hand, the brisk rhythm oozes satisfaction, on the other, the lyrics 'I'm waiting for the moment when you love me too' reflect frustration at the hands of another. Either the chances of the love being reciprocated are high, or a miserable melody would just be too much gloom for one song. Either way, Waiting For the Moment is a lovely track, reminiscent of Cat Power, an influence of Swann. It's easy enough to imagine what Swann Music sounds like, yes, but what's the point of imagining when the real thing is only a click away.
---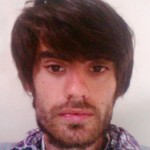 Louis Gilbert: This Anglo-French singer reminds me of a more extroverted Alela Diane. It's a subtle affair with double bass, plucked guitar, banjo, harmonica, and jazz infected guitar. Her songs deal with plaintive lost loves. Like Diane, it could have been found on the lost highways of America especially Highs and Lows with the bowed double bass and twidly jazz electric guitar. It's a slow paced affair and perhaps with more dynamic shifts could be interesting.
---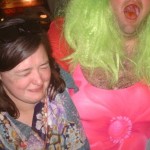 Emma Dalby-Bowler: French, stunningly beautiful, interning for Dazed & Confused, name taken from a Proust novel. Yup, it's safe to say this is who I wanted to be when I was 15. Even more so once listening to her music. Simple but not straightforward songs, a silky-smooth vocal with an alluring hint of accent. Sure, she isn't doing anything earth-shatteringly new (stated influences Syd Barrett and Cat Power come through clearly), but with songs as powerfully direct as Waiting For The Moment I don't really need new. Put as simply as a Swann song, this is lovely, pretty music of the sweetest kind.
Check out Swann Music for yourself here.