The people behind Edinburgh's Chasing Owls have been known to us at For Folk's Sake for a while now, so it was a clear oversight that we'd not, as yet, given them a proper listen. After all, if the likes of Steve Lamacq can given them a recommendation, surely we can too? The panel went in to find out.
---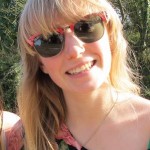 Anna Mellor: Edinburgh-based Chasing Owls make pretty perfect folk-pop. Magic Land has a unsurprisingly pretty magic feel to it. Behind the typical rock-band arrangement are some swooping synth sounds and the harmonies are also pretty dreamy. Ragged Joe shows the Scottish-folk influences with the much more traditional sounds. The Nightingale begins with a lullaby-feel piano and voice introduction and the chorus sees some more very beautiful boy-girl harmonies. The highlight of this song, and indeed all of their songs to date, is the increased pace at about 1 min 20, the band feel they really come into their own and find their sound which has often been a bit obscured in other places. Chasing Owls are a good find, and I think if they take a little time to find a more solid sound, rather than two songs which sound very different, we could hear more good things coming from them.
---
Alice Sage: I can't tell if these guys are kidding. Ragged Joe seems to be a "reynard the fox" style folk classic – about someone skipping the ticket barrier on a train station. I might be missing something. Possibly hilarious and knowing, possibly just weird – these guys can sing, they can play but they're not for me. They have a fairly traditional sound with rough acoustic guitar, accompanying twiddly guitar warmth and slight harmonies, while the occasional piano on The Nightingale is quite lovely. I can see the appeal. Some lines are observant, sweet and pictaresque. However, devils and birds feature too heavily for me to take seriously. But I'd definitely give them a second listen – particularly live, as they have plenty gusto and a tight sound.
---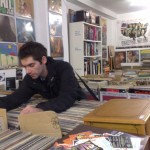 Ian Parker: These people really brightened up my Friday morning. They have just three songs on their myspace page but use them to show off a huge range. Opener Magic Land recalls early Coldplay, (but in a good way, before they got carried away with themselves). Ragged Joe, is darker, more menacing, but they never lose their sense of a tune, before going for a much bigger sound on The Nightingale. Definitely ones to keep an eye, and an ear, on.
Hear Chasing Owls for yourselves here.