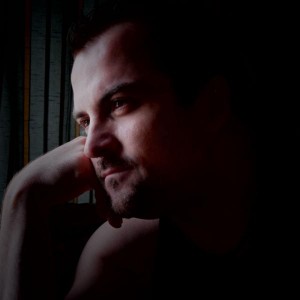 Serbian-born Rebel Bran moved to Canada during the Balkan war, and continued to hone a musical sound which has been 20 years in the making. He finally feels it's ready, so the panel went in to see if they agree.
---
Alice Sage: This is spectacularly weird – like June Tabor being squeezed through a synthesizer. Strangely operatic Bowie-esque vocals, high violins and wild harmonica a-la Dexy's Midnight Runners and the plinky keyboard stylings of the Buggles come together to create something dark, silly and utterly unintelligible – electro jazz folk! The lyrics are so weird they can only be intentionally so – in almost awkward ABBA-style english ('And all those magical fairies/they will guide our dreams', 'Don't let the Dragons get me, Sonny!', 'Someone's burglarised the door'). I'm loving this so much it's insane! The truly ridiculous Children of the Night is my standout track – mad, upbeat, it's almost disco.
---

Liane Escorza: Rebel Bran is from Canada and Serbia and it shows. Such a musical mix cannot be nothing more than eyebrow raising. Bran has his first album put after 20 years making music and writing songs. That as a concept is pretty peculiar. Also peculiar is his medley of jazz, pop, country and spices from the old Yugoslavian shores, particularly evident in his renditions of love in Katarina, sung in his mother tongue. But that is not all, his arrangements in tracks such as Bluesers where he incorporates synths, cowbell and violins in such forms such traditional past meets futuristic environs are proof of an original mind. It is clear Rebel Bran is an intuitive guy and he channels, communicates and releases feelings through his compositions. They may be rough around the edges and they may offer less than a smooth ride at times, but they definitely come from the heart and from within. His polishing tasks focus on experimenting with new instruments, while adding layer upon layer like icing in a cake. It may feel far too sweet sometimes but it is nevertheless a pretty good start for this unusual approach to songwriting.
---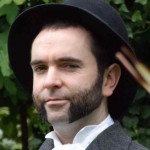 Matt Collins: Rebel Bran is an artist approaching music from many directions. His mellow, melodic and frequently Latino take on pop music seems pretty straightforward at first. Gentle and relaxed instrumentation washes over the listener. His keen ear for an earworm means that the listener is never more than 30 seconds from a painfully strong hook, such as on the wistful Sonny or the string-led and altogether broodier Bluesers. However, I'd like to hear more stompiness to bring out the fiery passion that lies behind the keyboard preset trumpet instrumentation and crooner-esque vibrato vocals. Rebel Bran really does have the tunes – now let's hear a band and passionate vocals inject the oomph that would edge him towards the complete article.
Check out Rebel Bran here.