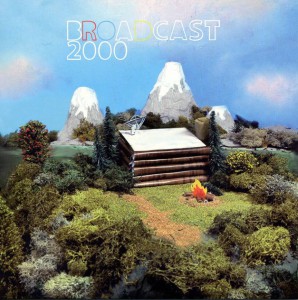 Congratulations, you've been nominated for a Schmercury. How do you feel?
Elated! It's my first ever award nomination!
What did you think of the Mercury nominations this year?
As ever with the Mercurys there's a good spread.  It's the only awards list I follow really, it's always interesting to see who gets the nod.  When it comes to the folky stuff I was actually surprised to see Laura Marling on there again.. Her album was a bit of disappointment for me compared to her debut.
Aside from your own, what's your favourite album on the Schmercuries list?
I thought Field Music and Noah & The Whale's albums were superb and surprised not to see them on the Mercury list.  I've just discovered Caitlin's stuff which is really lovely.  There's a few others on there I need to have a proper listen to but it's all very much to my taste.
What album (released in the past year) have we missed off the list?
Left With Pictures.. Their album is really brilliant, for some reason they've consistently and inexplicably flown under the radar!
What are your thoughts about the album?
I'm proud of it.  I achieved what I wanted to achieve musically and production wise, and I don't cringe when I listen back to it! I'm also managing to make a decent living through exploiting the songs in various ways so all in all I'm a very happy man.
Did you know it was special when you were making it?
I'm chuffed if you or anyone else think it's special but I haven't really thought of it like that.  There's plenty of albums that I love and think are special but it's difficult for me to stand back and objectivise like that with my own work.
Were you happy with it when it was released?
Yeah I was and I'm still happy with it! (how boring)
What do you think about the critics and fans' reaction to it?
It didn't generally get slagged which was nice!  But then it didn't get the kind of exposure that albums on the larger labels get.  If you're a little fish like me, anything about you that makes it into the music press tends to be positive.. if they don't like you they just won't bother writing a review.  It's the bands on major labels who've had a huge promotional push that have to worry about getting terrible reviews.
What's your favourite album ever?
It really depends on my mood, but Paul Simon Graceland is without doubt my most listened to.
Do you have plans for your next album?
Yeah, I'm working on it right now.  I'm actually waiting for planning permission from Haringey Council to a build a little recording studio in my garden (a glorified shed!) where I'm going to finish recording it. I'm hoping to take it in a slightly different direction musically, and I've just invested in a real piano which is very exciting for me!   To keep things interesting I like to give myself constraints and for this album I've vowed not to use any guitar at all (my music up until this point has been very much acoustic guitar based). I'm in an incredibly luxurious position at the moment where I don't have to work a day job (which was always the case until recently).  I'm now in a position in which I can finance the production of a new album myself, whilst retaining all the rights to my music and my recordings.  (Smug face)