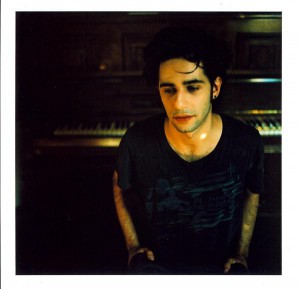 Thiago Pethit has racked up some pretty impressive gigs in his homeland of Brazil, opening for the likes of Will Oldham, Beirut and Nouvelle Vague, but can the singer-songwriter's quirky folk, with his eclectic range of influences, catch on in Europe? The panel delivers its verdict…
---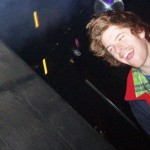 Ben Sunderland: If Thiago Pethit's linguistic abilities are taken as an indicator of ability then he should be lauded on this strength alone. But this Brazilian is as musically able as his grasp of the French and English in which he alternately offers these brief and airy acoustic writings. Clear influences of a more European strain of writing blend with Pethit's own national musical form to create an interesting sound that does at times run the risk of inducing the same sleepy nature of the songs in the listener. Brief is also a fair criticism here with the impression that Pethit often wraps up before the tune has really been given a chance to get itself into second gear. Nonetheless, for creating a laidback acoustic ambiance with occasional bursts of contrasting energy Thiago Pethit proves a viable candidate.
---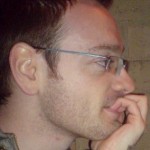 Ali Mason: There's a simple beauty to Thiago Pethit's music. Gentle piano waltzes and lullabies are the order of the day here – with the odd manic polka thrown in – and, though Pethit is Brazilian, there's a heavy French influence too in songs like Voix de Ville and Fuga No1, which feel like taking a trip to 19th-century Paris. The English songs are endearing in that offbeat way you only get from artists writing and performing in their second language, but it is the Portuguese and French efforts which impress more. They feel more comfortable and, importantly, more interesting as accordions and glockenspiels and violins provide a richer backdrop to Pethit's unaffected vocals.
---
Alice Sage: Like his princely namesake, Thiago Pethit creates cute snippets of stories, told with innocence, evoking joy and melancholy at the same time. His is a perfect summer holiday sound (though more tent-in-a-park than rave-in-the-balearics). The music is old-country with piano and strings, which carries me away to narrow streets, open-fronted coffee shops and bustling drinkers. His choruses float and dance like cigarrillo smoke with a generous, gentle and playful voice. Singing sometimes in English and sometimes in Brazilian Portuguese, his lyrics are mostly Greek to me. However, the clear tone of his music tells stories by itself. With some tracks dark (Voix de Ville), snoozily laid back (Oustra Cancao Tristonha), or snappily uplifting (Mapa-Mundi), new album Berlim, Texas needs to be bought to be believed!
Check out Thiago Pethit for yourself at his myspace page here.