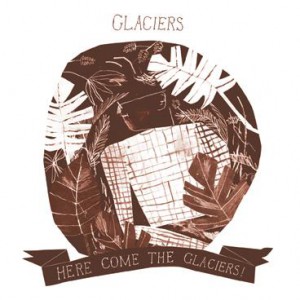 Leeds' Nicolas Burrows is working under the name Glaciers, but would the panel give him a warm embrace or the cold shoulder? Let's find out…
---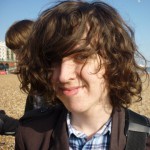 Jono Ganz: "Glaciers". The word brings bands such as Sigur Rós or God is an Astronaut to mind, certainly implying something of epic proportions. Hence, upon listening to this Leeds-based indie-pop band, I was taken by surprise. Nicolas Burrows crafts catchy pop songs that aren't too dissimilar to the softer half of Blur's discography (listen to Maelstrom), tinged with a familiar breed of warm folk. The end result is a ramshackle (yet incredibly likeable) collection of tracks, a far cry from my expectations and a very satisfying listen.
---
Alice Sage: Glaciers (or Nicolas Burrows, to the authorities) is one interesting guy – check out his collaborative stuff on blogspot but he is not making music I like. Almost soundscapey, but not quite. Almost operatic (think Muse, or early Radiohead) – but not quite. This is too self-consciously odd to feel inspired or exciting – though that is my personal opinion. Skullz N Bones opens like the Pixies but then goes terribly wrong – the vocals can't match the music for scratchy heaviness. The long, dark Happy Halloween is something interesting, but his MySpace page is a little sticky, so I couldn't hear the whole shebang. Not what I want to hear, but not necessarily bad.
---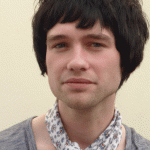 Damien Girling: Some acts are skilled, or fortuitous, enough to chose names that compliment their music perfectly. The Doors, who've been the backdrop to many a situation where the 'doors' of perception have been opened. Joy Division, by virtue of the glorious contrast that their name has with the gloomy tones that emanated from their instruments. The Beach Boys, because, let's face it, who doesn't feel like going to the beach when one of the pop gems from their early career comes on? Glaciers are another such act. The music outlet of artist/musician Nicolas Burrows, they decorate their work with a sprinkling of snow and a frosty wind that makes one feel as though you should listen to their songs while wearing a thick winter coat. As far as style goes they draw heavily from the back catalogues of both Bright Eyes and Arcade Fire, Skullz N Books for instance sounding as if it could have jumped straight from Bright Eyes sophomore offering Fevers and Mirrors. The vocals hold the same delicacy as the Arcade Fire and some of the atmospheric instrumentation have the same tenderness as that found on Aracde Fires début Funeral. Glaciers' lo-fi approach in certain songs, such as sundaythetwentysecondofnovember2009, also hint at the influence of indie cult heroes The Moldy Peaches. An enjoyable band that I sense people will either fall in love with or instantly hate. But, hey, there's no fun in being mediocre!
---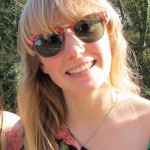 Anna Mellor: Glaciers is the solo project of Nicholas Burrows and is one of my favourite Leeds-based acts. He makes indie-folk music, inspired by the likes of Diane Cluck and Animal Collective and live he is quite a treat. His debut album Here Come the Glaciers is also very good, and standout tracks include The Meeting of Tides and Happy Halloween. His song writing skills are his biggest asset, the melodies are beautifully crafted and his voice is also very impressive, particularly live. Glaciers is a promising act, I hope his talent gets the recognition it deserves.
---
Check out Glaciers for yourself at their myspace page here.