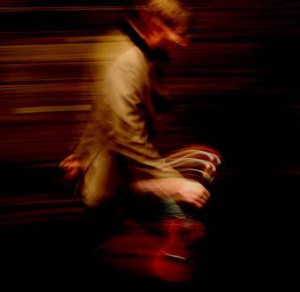 Chris Anderson, the man behind Songs for Dead Sailors, is keeping us guessing. He's posted several tracks on his myspace page, but calls all of them demos, saying he plans to create a bigger sound down the road. Maybe he will, maybe he won't, but here's what our panel made of the work in progress.
---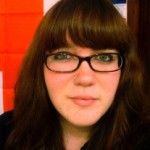 Katherine Carroll: Songs for Dead Sailors is the dreamy, contemplative creation of Newcastle's Chris Anderson. His ruminations are swathed in layers of plinking ukuleles, and delivered in an equally ethereal near-whisper that pleasantly ebbs and flows. Reminiscent of Iron and Wine, Sufjan Stevens, and even the softer stylings of Andrew Bird or Fleet Foxes, Songs for Dead Sailors takes its listeners to a different and soothingly introspective world. Anderson's lyrics are full of nature imagery, almost to a fault: Dance of the Midnight Rat, for instance, seems contrived in its nod to wildlife (and perhaps more appropriate for The Nutcracker). Though the atmosphere is ripe for self-reflection, his poetic lyrics are not immediately relatable and don't invite personal connection. Listeners are instead left in the emotive mire of Anderson's overall sound—which, thankfully, is a beautiful place to be.
---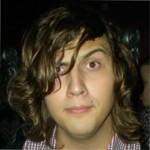 Joe Skrebels: Chris Anderson, aka Songs For Dead Sailors can do a lot with just a ukulele, a kick drum and his own voice. He can make circuitous, simplistic pastoral melodies (in a good way) with lovely, abstract lyrics ('Break me off a piece of your galaxy') as he does on House of Butterflies. In Springtide, he creates suspenseful, harmony-laden folk reminiscent of Sound of Silence-era Simon and Garfunkel. Or he can pull off the best trick of one of his his stated influences, John Martyn, and make pop-folk in the truest sense of the word. Dance of the Midnight Rats is the best of a good bunch in Anderson's current crop of demos. It takes its time to build from snatches of vocals and intricate ukulele plucking before adding a gentle cello backing, a tapped cymbal and finally the time-honoured tradition of the mouth trumpet effect, which manages to be at once funny, effective and wonderfully endearing. Songs For Dead Sailors' songs are at the moment "a collection of ideas, poems, thoughts, mistakes and quiet moments. My demos are ideas plans maybe for a bigger sound." Whilst I'm sure Anderson could create a lot more with a bigger sound available, I'm not sure I want these demos to change, because they're perfect as they are right now.
---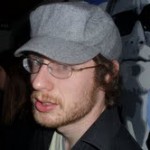 Tom White: Newcastle resident Chris Anderson's ukulele-backed musings enjoy a low-key charm to make his Up She Rises EP worth checking out. The former Egg Collectors mainman has been working under the new moniker for some 18 months now and, while only demos, the recordings on his myspace page sound beautifully rounded and represent the perfect accompaniment for a lazy summer's day – never more so than on Springtide, when he croons: "She rubs a naked palm across my sunburned neck and I feel gorgeous". Lush, gentle and dreamlike – and I'm a sucker for a kick drum.
---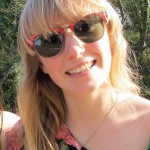 Anna Mellor: Songs for Dead Sailors take a very minimalist approach to folk, similar to Bon Iver, who is actually cited as an influence. The songs are accompanied by very beautiful raindrop-sounding guitar picking. The vocals are often very simple until some beautiful harmonies are added. From the few demos on the myspace page, Dance of the Midnight Rat is the highlight, the vocal melody stunning. I like the sound a lot, and hopefully there is lots more to come in the future.
---
Check out Songs For Dead Sailors on myspace here.