Little Man Lost is, he claims, waiting to meet a penguin so he can form a band. In the meantime, he records in his bedroom in Erfurt, Germany, using all manner of fancy toys to produce a sound which is nevertheless authentically low-fi. Our panel took a listen to assess whether he needs the help of that penguin or is doing fine on his own.
---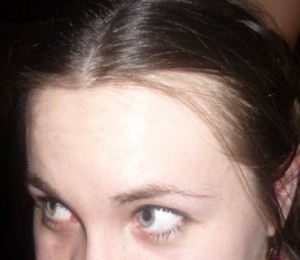 Alice Sage: This guy manages to produce a really gorgeously gentle atmosphere – balancing menace, oddness and melancholy. Jangly guitars and distant ghostly backing singers mix with dark, chugging-train riffs (The Old Times) and eerie scratched-violin electronica (Two AM) to create a fully textural EP experience. His vocal sound ranges from gentle, soft and high to strained, strung out and echoey – like listening to Tom Waits from inside a giant kettle drum. Melodic, quippy refrains make up neat, nippy little choruses – my favourite being "bite me in the ear" (Angels With Paws). Assorted blips and bleeps from keyboards, kazoos and harmonicas accompany these simple songs with simple sounds. Altogether a quietly inventive musicality that could capture the hardest heart.
---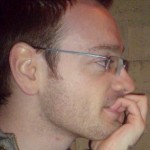 Ali Mason: In the slightly twee description of littlemanlost on his myspace page – in which he explains "he would like to have a band with a penguin … but he simply hasn't met one" – the German singer says he sometimes "would like to be a real folk musician" and "sometimes he would like to sound rather weird". He's more or less succeeding in both. His pleasingly lo-fi electro-folk samples and loops all manner of instruments ("the guitar, the banjo, the human beatbox, the omnichord, the melodica, the kazoo, several toy sounds and so on") – but the sound he creates is simpler than the explanation. Two AM sounds a little like a stripped-down dEUS, while The Old Times is a far more traditional bluesy number. He should perhaps curb his desire to be weird at times – there is the odd moment which jars like an impromptu meeting with a penguin – because he's definitely got something. Tracks like Good Man reveal a wonderfully delicate songwriting talent.
---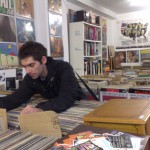 Ian Parker: It's difficult to pin down who or what Little Man Lost might sound like, because quite simply he's all over the map. There's a consistency to his low-fi sound, but he drifts without pause from straightforward folk to old-fashioned blues and country. Clearly a man keen to experiment with different sounds, these tracks are augmented with all manner of different instruments but what keeps it all together is an undeniable quality to the songwriting.
You can find Little Man Lost at his myspace page here.