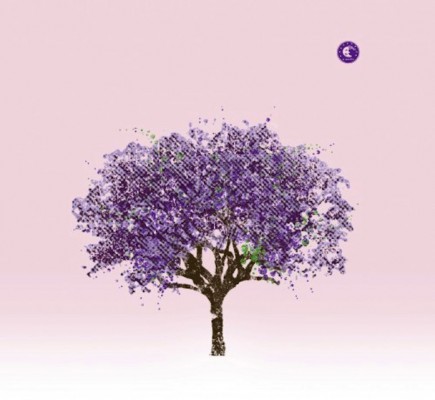 Mark Oliver Everett's Eels are offering a free download from their 2nd album in a year, Tomorrow Morning, due for release on 23 August.
The album is the third in the trilogy that began with Hombre Lobo and continued with last year's End Times. Tomorrow Morning is described as "the brightest and most overtly uplifting work of the Eels' career".
Mr E said: "It's a very electronic album — sounds normally associated with a kind of 'colder' music, but I wanted to make a warm album that was a celebration using electronic instruments to reflect joy in the times I live in."
He continued:"These three albums were all meant to be part of a whole and I wanted them to come out close to each other," says Everett. "I had a lot of time to work on music during the four year break that followed Blinking Lights and since then. After all that time revisiting the past in the book [Things the Grandchildren Should Know], documentary [Parallel Worlds, Parallel Lives – a film about E's father, renowned theoretical physicist Hugh Everett] and retrospective collections, I was eager to get back to the present. But I don't think we're going to keep putting out a new album every six months. It was just the plan for these three. That's it for now."
Download Looking Up
The Eels are embarking on a world tour in August, including dates in London (Brixton Academy, 1 September), Dublin (Electric Picnic Festival, 3 September) and Manchester (Academy, 4 September).