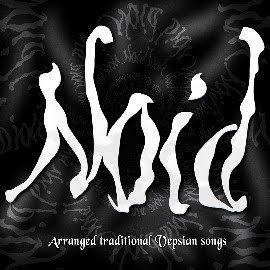 We get all sorts of bands getting in touch with us wanting to be reviewed by the New Bands Panel, but Noid caught us by surprise. It's not everyday you get asked to take a listen to some old-school Russian folk, but that's what we were asked to do. And our panel were not about to say no to that.
---
Tom White: Hailing from Petrozavodsk in Karelia and singing in the Vepsian dialect of Russian, Noid may not be a band you stumble across by accident, but their songs – drawing on "elements of traditional Vepsian music culture" – are surprisingly immediate. Vladimir Solovjev's accordion playing is prominent amongst the twin female vocals of Elena Pavlova and Maria Chernysheva, with Jehali Soldaty and Molodost particular highlights. Their name means wizard, witch or sorcerer and they claim their songs are "a kind of magic too" – possibly an overstatement, but those open to foreign-language and the lazily-labelled "world music" genre are advised to give them a shot.
---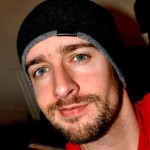 Chris Gent: I was slightly surprised to be asked to write a review for Noid, especially as I thought he was a short, evil rabbit-eared creature from a Domino's Pizza advert and latterly a Commodore 64 game, but that might be showing my age. This Noid are thankfully unlikely to steal my pizza. This Noid are in fact more likely to sooth me to sleep one moment with ethereal Russian folk and make me reach for the vodka the next as the pace is ramped up to a dancing fervour. In parts you can imagine this music in the background of a particularly poignant moment in a war film but rarely do their songs dwell on mournful tones, a crescendo being only around the next violin solo's metaphorical corner. Beautiful, traditional and rooted in their homeland, Noid are only a movie deal away from doing for Russian folk what Yann Tiersen did for the accordion on his Amelie soundtrack.
---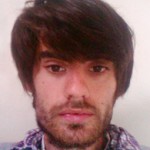 Louis Gilbert: A band hailing from Russia who sing in Veps which is a language used by Baltic-Finnic speakers, Noid do folk music in its most traditional sense, with harmonies, violins, accordions used to tell stories. Like listening to a folk Sigur Ros, the desire to know the words is part of this band's wonderful experience. There are drums that hold the songs together, which are beautifully sung by two women. It is a novel and a most rewarding experience. There are also some subtle electronics . It's lovely to hear folk's global sound away from the more conventional places of America and England. One of the best unsigned bands I have ever heard.
---
Check out Noid for yourself via their blog here.