Malpas are preparing to unleash their brand of electro-bluegrass on this summer's festivals with dates lined up for the Isle of Wight, Blissfields, Off the Cuff, The Bard's Party and the Moseley Folk Festival. Before they do, the New Bands Panel cast their ear over their work to date to see what we can expect.
---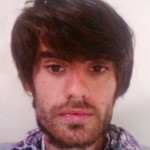 Louis Gilbert: This band will be huge. Like huge on Orange adverts. Not that that's a derogatory statement at all. With big drums, cute electronics, and acoustic instrumentation, 'Under her sails' reminds me of 'Close to you'-style Cure with a glockenspiel leading the merry way to sail amongst big Juno synths and intimitate vocals. Bjork has her influence on here, especially with the Matmos electronic beat production and soaring vocals. An album would be lovely from these guys to see what they do with such a lovely sound.
---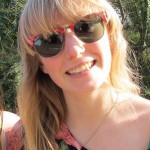 Anna Mellor: The big trend at the moment seems to be folk-tronica. Everyone is excited when they here a synth and an acoustic guitar being played at the same time and Malpas have jumped on that bandwagon. But, they do it in a surprisingly unique way. 'Here comes the rain' is a swooning number, with added brass for a Beirut-infused sound. 'Under her Sails', with its glittery opening, moves into melodic folk and then a few weird sounds are added, which to be honest, the song would probably be better without. The only other song on their myspace is 'While the River Runs' which has a more catchy feel to it, a little like early Ellie Goulding. The track has a wonderful build-up, leading to the end which is quite a dance hit. They do sometimes over do the electronica but I do really like their sound. They have only been around since last July, so maybe with time they can develop into and create something rather special.
---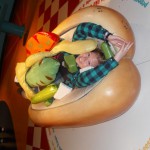 Rebecca Lewis: Malpas, a relatively new band who have emerged from Birmingham in the last 12 months, use a variety of instruments, including a flute, glockenspiel and … a synthesiser?! Describing themselves as 'electro-bluegrass', Malpas have already played alongside King Charles, Jeremy Warmsley and OK Go, and it is not hard to see why in such a short time this band have had a quick rise. There are only three tracks available on their Myspace page, but 'Where the River Runs' in particular stands out – a lingering, poetic number that couldn't help but remind me of English electronic duo Frou Frou. There is no information on any upcoming releases, but I look forward to hearing more from this intriguing mix of genres.
---
Take a listen to Malpas yourself, and check out the video for Under Her Sails, at their myspace page here.