Factories and Alleyways are a roots/Americana band from Vancouver that draw influences from country, rock, folk and gospel, whilst "taking their cues" from the likes of The Band, Crosby, Stills, Nash & Young, The Eagles, Bruce Springsteen, and Whiskeytown, they say. Grab your partner by the hand, have a listen above and a read below to see what FFS thinks….
---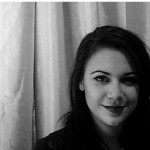 Natalie Tompkins: Factories and Alleyways take you on a journey across the USA in a bashed up old Chevy with the windows down and the stereo up. Begin by getting your power stances ready for the mighty 'Without a Buck', which kicks off the trip with Allingham's gravelly tones and anthemic chorus.
Continue rolling towards the bluesy '1000 Beers' and you will hear the tones of the Deep South forming the roots of the band's sound. Take a left turn on to the next track 'Lonely Road', which gives Allingham's rasps a rest as the trip takes on more of a reflective mood. The lyrics and harmonies contain so much passion they will leave you with goosebumps.
Still meandering across south America, it's time to make a pit stop (grab cowboy hat on the way) at the nearest hootenanny with the explosive 'Right Now,' waking you up with a feel good barn dance fiesta classic and, not to mention, one of the most brilliant piano solos I've heard in a long while.
After all that partying, build a campfire and chill out to the beautiful 'Hallelujah', written straight from the heart. 'Goodbye' is the final track of the album, signifying the end of the journey with a crooning farewell.
Factories and Alleyways blur the boundaries of power rock and folk combining the sound with the rusty roots of jazz and blues. Taking inspiration from Springsteen and Whiskeytown, they are in danger of being old fashioned. Yet the energy, passion and enthusiasm of this band of brothers turns this EP into an all American timeless classic. Road trip anyone?
---
Rosy Ross: Factories and Alleyways call themselves a "band of brothers" and, with that name, song titles such as 'Without a Buck' and 'Lonely Road', they obviously have a very clear idea of who they are and what they like to play. Solid Americana and folk-influenced guitar playing, sprightly songs with simple lyrics and straightforward, warm harmonies is the aim of the game here, and it's not at all unpleasant.
Unfortunately, I'm not a fan of this easy-listening country-rock set up. I see their faithful, affectionate emulation of Springsteen, The Eagles and so on, and it doesn't excite me. The successes of their predecessors left me cold, and so there's not much Factories and Alleyways can do for me. They can certainly play and sing well, and craft a nice song, buts it's all on the tamer side of the roots genre and could do with a shake up. 'Without A Buck' and 'Right Now' were lively, but could have been more so; and this goes for the whole album. The standout song for me was 'Hallelujah', rich with sweet harmonies and a lovely violin accompaniment, but overall, it all feels a bit too safe.
---
Kathy Saunders: Factories and Alleyways' eponymous debut EP was hard to dislike, even when I was trying. It's brimming with country clichés but it remains a happy little six-track journey with a very wholesome sound.
'Without A Buck' kicks things off, using a rambling piano and some pained gravelly vocals that should be difficult to take seriously but, strangely, aren't in the slightest. As the record progresses, there are moments where things get a little bit "country boyband." '1000 Beers', for example, seems to come up a little short as a naive love song but that doesn't make it unpleasant- if anything there's something endearing about it.
'Right Now' is a real highlight- like a barn dance where the beer never stops flowing, i.e. the instrumental sections are brilliantly satisfying to listen to. For me, though, the stand-out track is definitely 'Goodbye'. It sounds like something The Low Anthem could have written and the harmonies at the end are so good you could almost chew on them. It's the kind of thing a live audience will go absolutely berserk for and rightly so. They definitely saved the best till last with this track.
All in all, Factories and Alleyways have come up with a debut EP that has a lot of potential. There are some genuinely bright moments on this record that redeem the weaker ones, such as 'Lonely Road' – a ballad I found a little difficult to take seriously. The cheesier, more clichéd moments are okay, mainly because they're so enjoyable and more importantly, very listenable.
---
We want to know what you think too- have a listen and give your thoughts on Twitter to @forfolkssake please!