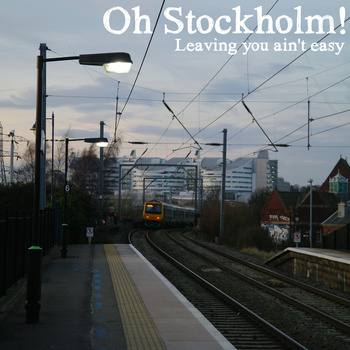 Birmingham's Michael Hutchinson and his mate Anna Bennet have moved from electro-pop to sad solos to something a little folky. With two EPs available online and gigs aplenty – the panel stepped up to check 'em out…
---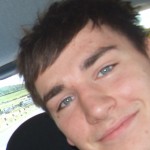 Nicholas Franks: The title and snow covered scene that appears on the front cover of this EP means, you'd suspect, that it was the artist's intention for the songs to be enjoyed when it really is dark and cold. So, always conscious of a fair test and because it's July, I went down to the cellar to do this review. There's more than a little Bright Eyes about Michael Hutchinson's fragile vocals and Anna Bennett's mournful violin in Walking In The Snow – and the Conor Oberst comparisons carry right on through the EP of soft, sorrowful, wintery laments. The second set of songs showcases more of the same, and the overarching theme of a tortured long-distance relationship will strike a chord with many. But although Hutchinson's love songs are indeed honest and sincere, there's a distinct lack of bite to them that, if found, could take the songs to a more engrossing, perhaps vitriolic, level. By the next EP, that's very much a possibility.
---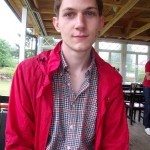 Chris Belson: Anna Bennett and Michael Hutchinson are the two faces behind the stripped back droll folk of Oh Stockholm! For a duo they've got an interesting balance. Most songs tumble into quite honest and humble bedroom folk very personal to Michael – and listening through their songs, you'd be forgiven for thinking that it's really Michael's show. I would agree that they haven't perhaps settled into themselves as a twosome quite yet, but you do feel that the musical osmosis between the two musicians has begun and I think there's actually an interesting dialogue and dynamic that comes from the imbalance. In a strange way it sometimes feels like a man serenading a lost love and she says a lot in her silence, perhaps in many ways, more than in speaking. There are certain moments when this second person sings up and it's really magical – like at the end of This Is Not The End. But generally it stays relatively mute. The scales fall to the other side. However, what Anna lacks in words she certainly makes up for in violin. More than vocals this is truly the voice of the second band member – and it speaks volumes.
---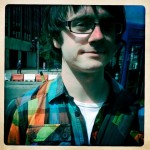 Tom Moyser: Oh Stockholm! have a problem. The singing is exemplary, the songwriting masterful and the violin absolutely superb. It's all there. They just don't have much to sing about. Leaving You Ain't Easy is a good EP, and it's free, so download it. It's all about loving someone. And how leaving them isn't easy. I don't know Oh Stockholm!'s singer, maybe being in love is the only thing that makes the guy want to pick up a guitar and sing – he does it very well indeed. But it doesn't tell me anything new. It's a good place to start, but a voice as unique as this and a musicianship as interesting, wants the topics to match.
Listen to Oh Stockholm! for yourself here