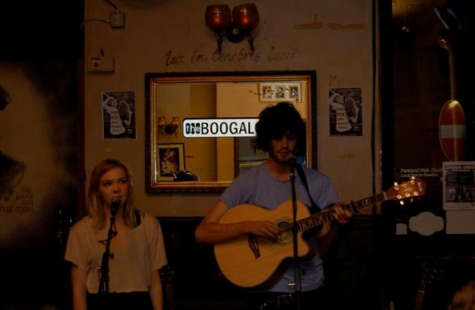 Eighteen-year-old Londoner O. Chapman makes bluesy acoustic folk that the panel really wanted to hear…
---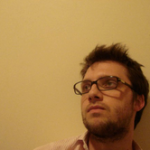 James Robinson: O. Chapman makes perfect music – there is nothing that needs to be put in or taken out. These lovely duets with their minor chord progressions, elaborate guitar and plaintive vocals are top class. Plus, his name sounds like an exclamation. Anyone who liked Olof Arnalds' last album should check this out. He's scheduled to appear at some prestigious London venues so I hope he's getting more attention than the play-count on his webpage suggests. It would be a shame for music this good to get lost in the infinite miasma of MySpace.
---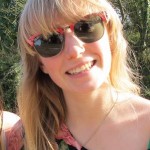 Anna Mellor: After seeing O. Chapman live I was instantly impressed at the strength of the songwriting for such a young chap. His voice mixed with Faith Barker who he frequently duets with works a treat with the sweet guitar-picking melodies. Morning Song which is available on iTunes is a favorite for me, very soft and pretty but quite catchy too. Come On Down is also a highlight of their set. At only 18 years old and regularly gigging around London, I'm sure we have much more to see of O. Chapman.
---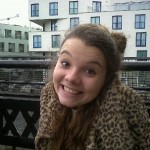 Ellie Rumbold: Of all the artists I've reviewed so far, O. Chapman undoubtedly hits top for me. The guitar in Morning Song is so simplistic yet so powerful. Accompanying this is Chapman's beautiful husky voice paired with some female vocals that work so well together. Again, Wasted Time includes intricate guitar playing with lyrics that float delicately in between every note. This is the kind of music that would send you to sleep instantly, in a good way. Chapman uses a different style in Never Said with a slightly more upbeat, strumming guitar pattern, again just as simple yet so effective. O. Chapman plays regularly in and around London, so go and listen for yourself and it will be the best thing you've done this year – guaranteed.
You can listen to O. Chapman yourself here