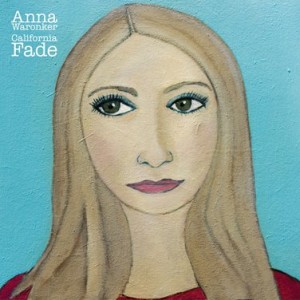 Former That Dog frontwoman Anna Waronker has kept fans waiting for her second solo album. While a little acting and film scoring may have got in the way, it's nine years since her debut Anna was released, and no matter how many other projects might have side-tracked someone, anyone familiar with Jack White's resume can tell you nine years is a long time. Songs that appear on this album have been kicking around on her myspace page since 2006 waiting for their first official release.
At first, you might wonder what she spent the time on. There's no drastic reinvention, no trace of endless experimentation. California Fade plays it straight. From the pop sensibilities of opener 'Beautiful Life' – recorded for the soundtrack to Mary Wigmore and Gwyneth Paltrow film Daybreaker as one of those aforementioned side-projects – to the rockier 'I Don't Wanna', which harks back to Waronker's punk roots, Waronker walks well-worn paths.
But there is more to this than might first meet the ear. The title track, darker and slower than what has gone before, slowly burrows its way inside your head. The sweet sounding 'SXSW Leaving Home' is the album standout, while 'First Time In My Life' is a beautifully crafted song. And that is what Waronker has been doing – crafting an album built to stand the test of time. By the time 'Spinning Out' fades away you'll have been fully won over by its charms.