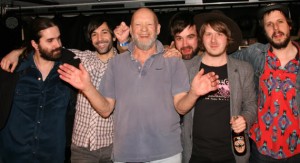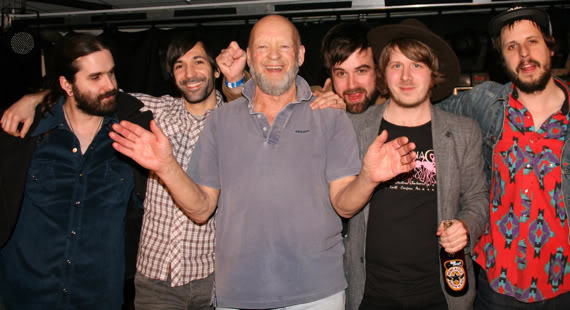 Fresh from their recent success at the Glastonbury Emerging Talent competition, Treetop Flyers' lead vocalist and guitarist Reid Morrison answers our questions.
Hello, please introduce yourself and your music to the uninitiated
Hello we are Treetop Flyers and we play country soul.
Tell us a bit about your new single, 'This Will Change'
It was written a year or so ago, The riff and chords we came up with after having a jam and it was an iinstant moment of we have something really good here. It's kinda of song about being stuck in something that is not perfect but you love all the same – and the feeling of making the best of what you have until the day comes when it'll all be perfect, if perfect does exist.
What has been your best ever gig or tour?
Glasgow/Manchester on the last tour. Anywhere north of Birmingham ha ha, London is great but as everyone knows can be a hard nut to crack.
What is the worst thing about being a musician?
Well for me and Matthew it's the long early morning drives as we are the only two who can drive. Or having a job.
What music do you listen to?
The Beatles, Rolling Stones, The Band, Stax, Motown, Townes Van Zandt the Coral anything with Soul and feeling. The list changes every week, we are real geeks about music. I've been really into Ry Cooder's version of Dark end of the street, and Cat Powers Covers EP.
What inspires you?
Everything and anything. No restrictions here. Being on a train inspires me a lot I've found.
If you won a billion pounds what would you do with it?
For us, buy some serious vintage gear, maybe a big space that we could rehearse and record in away from it all. For our country, put some money back into causes that have been hit most by the cuts. Disability and Mental Health being one. Oh and I'd buy a life times supply of Toffifee.
Which of your songs is your favourite?
It depends really on the gig and venue. 'Old Lady Joan' and 'Haunted House' are always great fun live, I'm loving our new song 'Finger on a Map ' too at the moment. I love all of them in their own way. They are like our little children, sometimes they annoy us but we love them all the same.
You're playing the main stage of Glastonbury this year (congratulations!) Who are you most looking forward to seeing there?
The Coral, Paul Simon, Eels, The bees, BB King, Queens of the Stone Age, Catlin Rose. There is a great line up this year.
Finally, we're always looking to expand our musical horizons. Do you have any recommendations of bands or artists we should be looking out for?
The new album by the the lead singer of Edward Sharpe and the Magnetic Zeros titled Alexender is pretty good, his song 'Truth' is a tune. Floating Action are really good too and Middle Brother. There are a lot of good bands coming out now, it's good to see the guitar coming back!