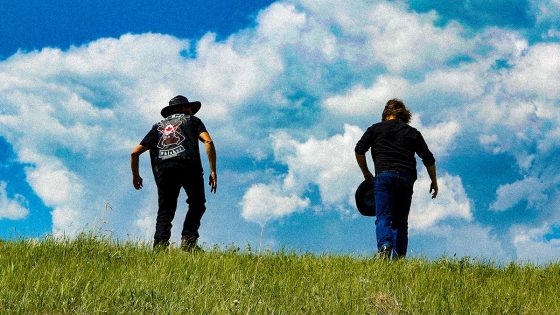 Nikki Wozzo & The Bad Whiskey bring bonafide outlaw attitude to the West Coast. Alongside bassist Ray Miller, Wozzo recalls the likes of ZZ Top on one hand and the Brothers Comatose on the other; their sound is blues-drenched, gritty, and nostalgic Americana. The duo banded with a couple of other talented musicians—drummers Mike Mallais and Blair Shots—to round out their sound on their self-titled LP, The Bad Whiskey. Released 1 August, the album represents a fully-realized vision for the Bad Whiskey, with Wozzo's vigorous lead vocals front-and-center while also taking on guitar, keys, and harmonica. As part of our ongoing 'FFS 5' series, frontman Wozzo himself has graciously taken part.
Please tell us a bit about yourself. Where are you from and how did you get started in music? Any defining moments along the path to present day?
Best way to put it is, I'm known for being extremely helpful and outgoing. Being that I originally hail from Alberta Canada, most understand that's how we're raised. I was always in music from a very young age, my family put me through guitar lessons and school band but, I finally saw the light when I saw Alice Cooper in 2015 or 16. His show inspired me to pursue the music entertainment side of things. Although what put me on the path of country music was Garth Brooks. I got the pleasure of watching his event in Calgary, Alberta, and it was one Ill never forget.
As an artist, how do you define success?
I define my success by being happy and enjoying what I play and doing it with the people I'm with. Of course, the money side of it is great as well but if I can pay the bills, still play, and be with my family I will remain the richest cowboy in the world.
What do you find your greatest struggle to be when it comes to the music business?
At the current state of the music industry the hardest thing right now is the anxiety of the shows being cancelled again and broken promises from the establishment that claims they have put things in place to help artists like us.
What do you think is the most realistic goal you can achieve as an artist and as a band? What do you hope to achieve?
I have achieved what I want from this life in the music world but what my current goals are to move up to the next level and open for a major artist on tour.
Outside of music, what do you like to do that you feel contributes to the creativity that you tap into for your music?
Well, drinking. (HAHA) Outside of music I do a lot of things from being a Farmer in Northern Alberta, and a A/V tech for upscale events I find the one thins that really helps me tap into my creativity is the people I spend times with.
Words by: Jonathan Frahm