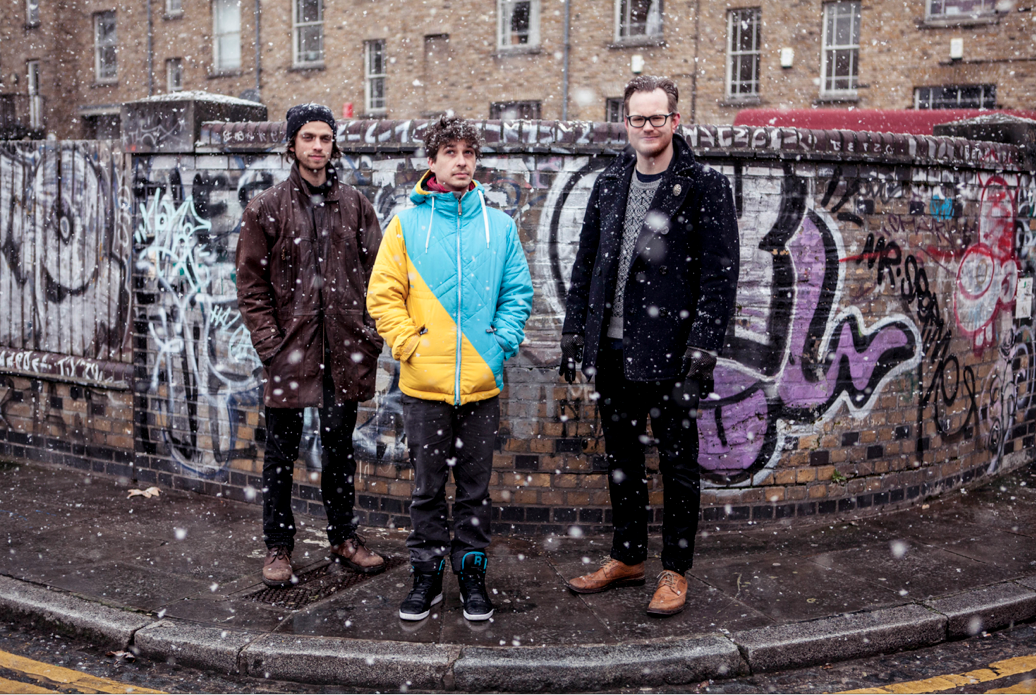 London-based Emperor Yes are Ash Gardner, Hugo Sheppard and Adam Betts. Their music revolves around themes of science fiction and psychedelic pop. We asked them to record the closing track for our record, and the result was the Time Frog 4000. Ash from the band told us a bit more about the song…
Can you tell us what inspired your choice/the song for the record?
We wanted to do something a bit different than write a normal tune so this was a nice way to flex our theme tune muscles and still make something merry and childlike… which is Christmas, right?
What makes good Christmas music?
Sleigh bells!
What's your favourite Christmas song?
At the moment anything off the Home Alone soundtrack.
What's your favourite Christmas film?
Home Alone
What are your Christmas traditions?
We all live in London away from our families so our traditions are all secret from each other. I was born and grew up in Hong Kong so my tradition is generally eat lots of noodles.
What's the best gift you've ever been given?
I've been working on a timeline starting at 50,000 BC for a few years now, but when I got this I sorta stopped. I just read this a lot now. It starts from the beginning of the universe!
What would you like for Christmas this year?
Not too cold for too long please!
What's your top Christmas tip?
Buy yourself a Time Frog 4000 and go spend christmas in 1444 BC
---
Emperor Yes' song 'Time Frog 4000' appears on our festive compilation album For Folk's Sake It's Christmas 2013 alongside songs from Dark Dark Dark, Alessi's Ark, Laish, Left with Pictures, Joe Innes, The Pollyanna Band, Jessie Moncrieff, Stornoway, Patch & the Giant, Sophie Jamieson, Worry Dolls, Inti Rowland and Howard Carter.
You can buy For Folk's Sake It's Christmas 2013 on CD & MP3 from forfolkssake.bandcamp.com. All proceeds go to Médecins Sans Frontières.