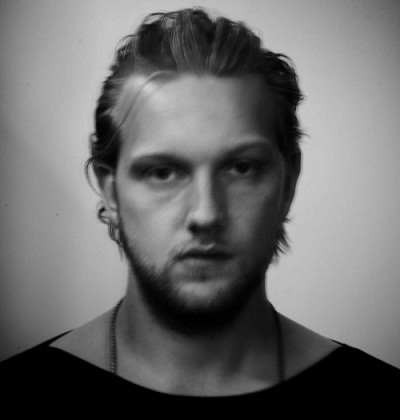 Sometimes you just need to be moody, introspective – sad, even. This is where Alexander Wolfe comes in, purveyor of what has been described as 'doom-folk'. We're not sure 'doom' quite covers it – first album, Morning Brings A Flood doesn't exactly make you want to dance around the house in your pants, but it has surprising moments of reprieve, glints of sunlight through the gathering clouds, not to mention gorgeous instrumental arrangements and Wolfe's velvetine vocals poured over the top. It was also funded by the sale of a Rembrandt given to Wolfe by his grandfather, which is a pretty good story. Latest release, Skeletons, is less expansive, more quietly introspective, and really rather beautiful. We don't think it was funded by the sale of any famous paintings. If you don't already know  the intriguing Mr Wolfe, here's the low-down… 
Hello, please introduce yourself and your music to the uninitiated.
Hello, my name is Alexander Wolfe, I was recently told that I make Doom-Folk so let's go with that.
Tell us a bit about your latest release?
My new album is called Skeletons and it was written about a series of dreams I had. I was right in the middle of writing and recording another album and Skeletons just sort of took over – I would wake up in the night after these really vivid dreams and scribble down images and lyrics and turn them into songs. They were about people I'd forgotten, places I hadn't thought about in years, it just came straight from my subconscious.
It's a very honest record, sometimes uncomfortably so. It's pretty quiet and personal and requires your attention. There are lots of orchestral arrangements on there, strings and horns etc… I gave myself rules this time around; no faster than a heartbeat and no drums or too many brash instruments that would get in the way of the words, I wanted to highlight the lyrics… I broke the rules once or twice but that's what rules are there for aren't they?
What was your best ever gig?
I played a show supporting Feist in Brighton, that was a nice one, and Paul Weller in Hyde Park… those two were pretty epic.
What's the worst thing about being a musician?
Not having any money, the lack of structure, the uncertainty… I could go on for days… I'm sort of joking of course, I love doing what I do, I feel very lucky to be able to do it. Actually, the worst thing about being a musician is having to be involved in "The Music Industry".  It's a horrible little pocket of society, mostly populated by arrogant cocaine fuelled beings, desperate to keep their jobs whilst scrambling around on the floor looking for the new Lana Del Ray.
What inspires you?
Films inspire me a lot, I can't get through a Charlie Kauffman or a Lars Von Trier film without stopping it to write a song.
If you won a billion pounds what would you do with it?
I like to think I'd build a studio, make records forever and give what I didn't need away. But history tells us that money makes people lazy, so I'd probably find that I'd buy a mansion, get fat and depressed and never write another note.
Which of your songs is your favourite and why?
It's usually whatever song I'm working on at the moment, and that would be a song called 'She Caught a Rabbit (I Caught a Clown)' which will be on my next record.
My favourite song on Skeletons is probably 'Separated By a Smile' or maybe 'In Broad Daylight', which is about a dream I had where I killed everyone I love, literally massacred everyone, it was horrendous. The song is about the feeling of relief at waking up and realising it was a dream and nobody I love was dead. It takes me back there to that feeling of relief every time I play it…
What are you plans for the future?
The plan is to win the lottery, buy a mansion and get fat.
Finally, we're always looking to expand our musical horizons. Do you have any recommendations of bands or artists we should be looking out for?
I'm not very good at new bands. I love the new Villagers single, it's a bit of a departure but still very Conor. A friend introduced me to a song by a band called Dawes the other day, I think it was called 'A Little Bit Of Everything', that has an amazing lyric. Also, I played a show at Communion in Edinburgh with a band called Stealing Sheep the other night, they were great, three girls, sounded a bit like Tom Tom Club with a bit of The Doors thrown in… To be honest, I mostly listen to music from before 1979, Tom Waits, Joni Mitchel, Neil Young … You get the picture…