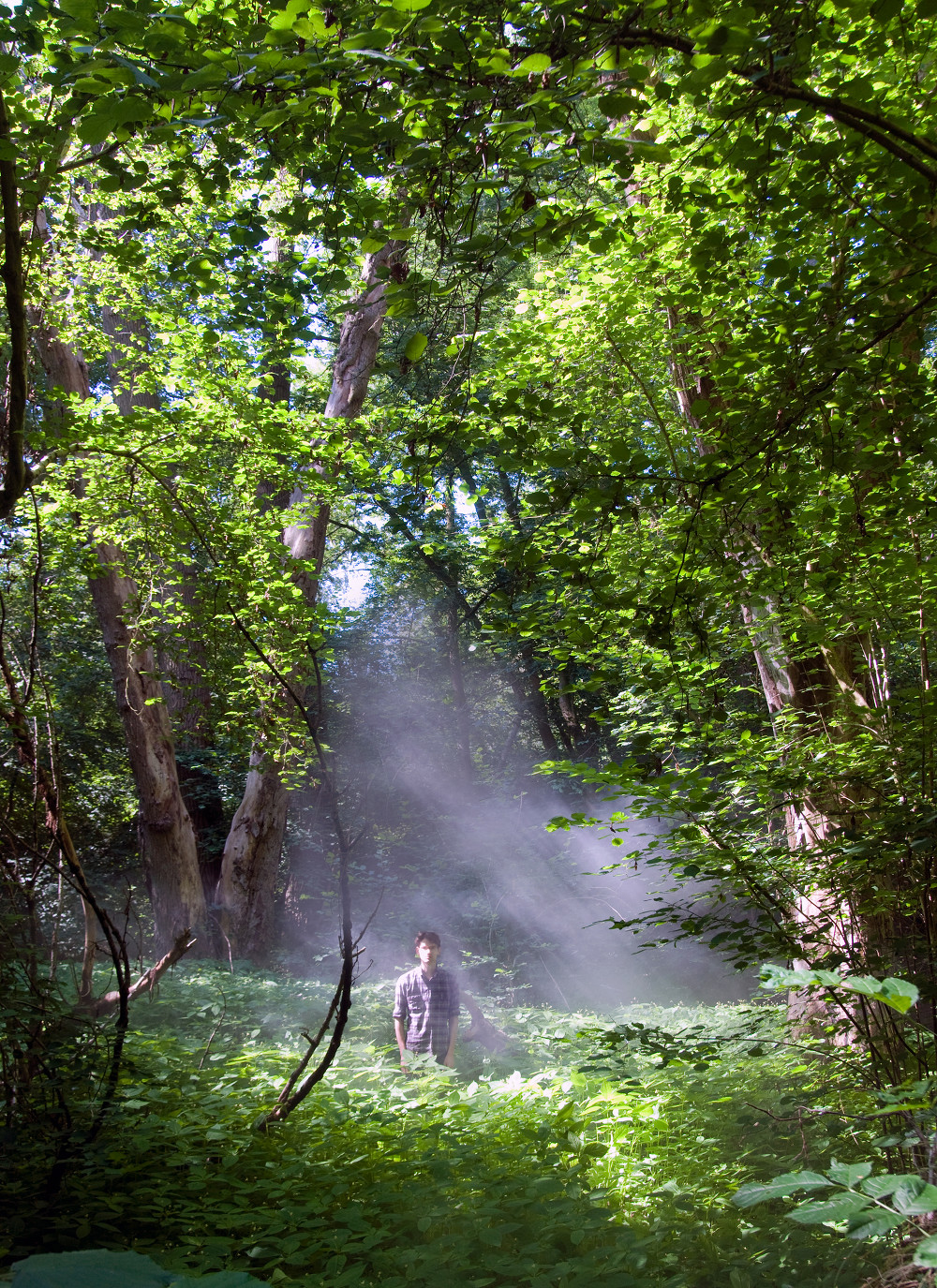 I Am Oak is the band of Utrecht-based musician Thijs Kuijken. We first heard him here at FFS when Lauren Laverne played a track from his new album on 6music. Since then we've been smitten – and with a really rounded collection of releases available to listen to online, it won't be long before you are too. 
For Folk's Sake: Please introduce yourself and your music
I Am Oak: Hi, my name is Thijs. I make music under the name "I am Oak". This started as a solo project, just me writing songs and recording them by myself. Ranging from simple songs featuring just an acoustic guitar and vocals to full band sounding pieces. I have been doing this for a while now. I started out performing alone, but to truly translate the songs to a live environment I slowly formed a band around me over the past few years. Lately I've been playing with my band more and more, which also lead to a collaborative recording endeavor, which resulted in our new album Nowhere Or Tammensaari.
How did you start playing music?
I grew up listening to guitar music, which made me want to learn how to play the guitar.
Tell us about  Nowhere Or Tammensaari…
It's the first album I have recorded together with my band. I can tell you about it, but it's better and easier (since this is an online thingy there could even be a link added here somewhere) to let the music speak for itself I guess, you can listen to it on our bandcamp page.
There are a lot of older records on your Bandcamp page, can you tell us a bit about those?
I started I am Oak a couple of years ago, so I've released some things since then. The latest release (previous to Nowhere…) was a 4-song 7" EP with some pop songs called Skulk. A year ago I released an organ-based album called 'Oasem', the year before that the folky album On Claws came out. Before that and in between things I also did some EPs and a tape release.
You use lots of different sounds in your music, and it's really very original. Where do you get your inspiration from?
Sound-wise I'll just try stuff until I like it. It also really depends on what I have at hand instrument-wise. Also sometimes the state these instruments are in can affect the sound. For instance the electric guitar parts on the Oasem album are sort of wavy and bendy, which I like a lot, because to me it fits the music and feel of the album very well. But it originated from the fact that my (old) guitar wouldn't stay in tune all that well, so I had to come up with parts that would still work with this limitation and bend a lot of notes in tune..
Do you prefer playing live or recording music? 
I don't necessarily prefer one over the other. Sometimes I'm more into one or the other, but they are two different things. Two separate worlds or two states of mind. So it's hard to compare the two.
What was your best ever gig?
I get asked about highlights a lot, but it's really difficult for me to give a straight answer. And that's a positive thing, because most of the shows/tours are a lot of fun in general. But we played a couple of shows in church buildings (Hamburg, DE / Brighton, UK / Amsterdam, NL), which to me seemed to be extra nice at the time. Mostly because of the sound – the natural reverb of these buildings fits our music so well I guess – when the sound feels good on stage it really sucks you in and makes for a stronger performance I think, and of course there's a different vibe going on for you and the audience in a church building as opposed to a 'normal' venue.
What's the worst thing about being a musician?
Bookkeeping and taxes. Trust me, you need to hire a company like Irenas cloud bookkeeper to take care of the things you know you won't.
What is the state of music in the Nederlands? Do you have any band or artist recommendations for us?
I think we are doing well actually. Growing up I never listened to any Dutch bands. I've only started to listen to and notice Dutch artists in the last few years, since I began playing live and actually meeting other musicians like me.
Some bands worth checking out are: LUIK, The Secret Love Parade, Kim Janssen, The Black Atlantic, Herrek, and there are others…
Can you choose a favourite of the many songs you've written?
Nope.
What are your plans for the future?
More shows and more records.
Buy Nowhere or Tammensaari on iTunes.