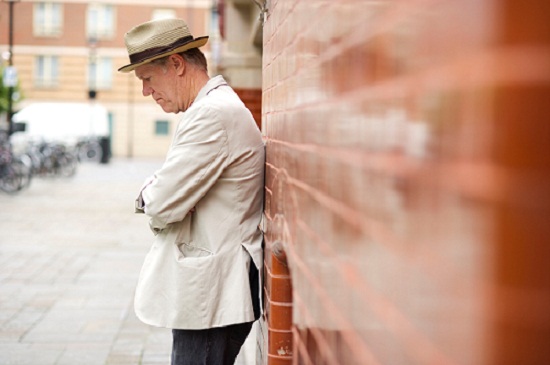 IT'S FAIR TO SAY that Loudon Wainwright has had an Interesting Life. Born in North Carolina in 1946, he's released 22 studio albums, played a singing surgeon in M*A*S*H, been nominated for 3 Grammys, recorded iconic sessions with the late, great John Peel, appeared regularly with comedian Jasper Carrot and had cameos in such diverse films as The Aviator, Knocked Up and Big Fish. And that's not even the half of it. With his new record, Older Than My Old Man Now we wanted to find out what was going on in the mind of this living legend, particularly when shaping the album, and what his influences have been along the way. So colourful has his life been that it makes you wonder if, without these experiences – not to mention his cool, quirky and star-studded family – would he still be here with this record today?
Older Than My Old Man Now tells a lot of stories, as do most of his releases, but when asked if there are any particular messages he's trying to convey, Wainwright simply replies, 'Nothing going through my mind in particular. No messages in mind.' Apparently the workings of Mr. Wainwright just come naturally – it is what it is. It's always seemed that, through his music, Wainwright communicates with his fans in quite a private way – as if it's a kind of release for him – but he remains as modest and understated as ever: 'I've always written about my life but my life is just like yours. So my subject is "LIFE".' This is perhaps why audiences can relate to what they hear from him, albeit  in an alternative way.
The Wainwrights are a famously talented, musical family – for those of you who have been living in a cave, he's father to Rufus and Martha – and Wainwright thinks that might have something to do with the parents – 'It just turned out that the kids became musicians. Their mothers were or are musicians so I guess the deck was genetically stacked.' They also have a wide audience of fans young and old but again, he brings this back to the simple content of the music: 'Like I said it's about "LIFE"- something young and old can relate to.' So would Wainwright be in his position if it weren't for his own family and upbringing? When asked what he would like to have been if not a musician, he answers 'Brain Surgeon?' Now that could have made the world a very interesting place….
Never one to shy away from the humorous or unusual, the track 'I Remember Sex'  contains the surprise feature of Dame Edna Everage on vocals. Yes, we did say Dame Edna Everage. Wainwright explains this unusual collaboration thus: 'I met Barry Humphries (Dame Edna) about 10 years ago. We did 2 episodes of the Ally Mc Beal TV show. I played Jerome, his fiancé. Barry seemed like the perfect choice for 'I Remember Sex'. I wanted a kind of a twisted George Jones/ Tammy Wynette duet type thing.'
To accompany the new album there are a few upcoming tour dates, which Wainwright seems to be looking forward to, but also states how it's not as easy as it used to be -'Touring is tougher. They pay me for getting there, not for singing. Everything changes. Still it all feels familiar. It's my job, but a job I greatly enjoy.' He a has a few other projects coming up and also hopes to continue featuring in UK festivals: 'I've played at many different festivals in the UK for 40 years and hopefully will continue to do so. For the next few months I'll be touring. In August I hope to be acting in a movie.'
When asked about his favourite song to perform live  – or if he has a favourite song, even – Wainwright reveals that his favourite song is always his new one. Understandable in a lot of ways. So, if you're wondering if a new album will be coming soon after this injection of Wainwright wanderings, who knows? In the slowing down, getting older and taking life easy tone of his album, he says he will be 'taking things as they come'.
words: Alaina Henderson