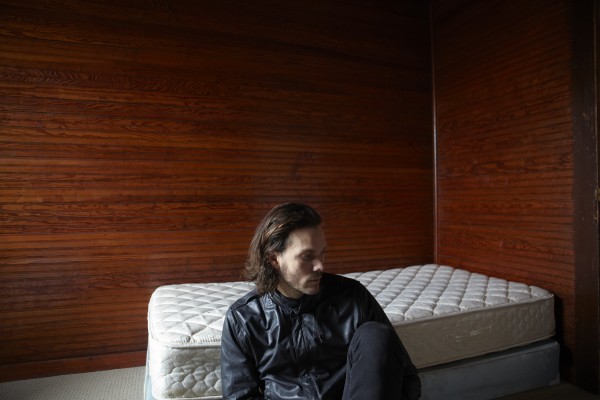 When doctors told Simone Felice that, at the age of 33, he should by rights be dead, it wasn't like he hadn't been there before.
In June of 2010, Felice was diagnosed with aortic stenosis, a serious heart condition that restricts the flow of blood. After feeling short of breath and collapsing, he cut short a tour with the Duke & The King to fly home from Italy. When he got to hospital, he was handed a verdict that left doctors trying to figure out how he was still alive.
It was the same question doctors had been asking 20 years previously, when a then 12-year-old Felice suffered a massive brain haemorrhage. He flatlined in hospital, but with his mother refusing to allow in a priest to read the last rites, he was revived and lived to tell the tale so beautifully his account can almost bring you to tears.
If you didn't know any of this, you might listen to the music Simone has made first with the Felice Brothers, then Duke & The King, and now as a solo artist, and think it was just stunningly beautiful. But to understand the fragility of the sound, the thing that makes each song seem so precious, you have to know how close Felice came to not being here at all.
Recalling his first brush with death, Felice told For Folk's Sake it is something that lives with him to this day.
"I believe it made me acutely aware of my mortality, as if I were living on borrowed time, walking the shadowy line between this world and the next," he said. "This is still my feeling, and I'm grateful for it."
But the effects of going through it all again as an adult, and what's more as an expectant father, was a very different experience two years ago.
"Whatever feelings of self pity I may have had at first quickly gave way to a resolute determination to live," Felice said. "With our baby girl just a month away, I had no other choice. It was as if I was plunged into something resembling a state of grace, an unfamiliar sensation to a sinner like me."
With all he has been through, it is perhaps little wonder Felice seems to be a restless soul. Having been part of making three albums with the Felice Brothers, he then made two with the Duke & The King, and is now ready for another rebirth with a solo career.
"I guess I'm just a lonesome dove, a lonesome weirdo," he said.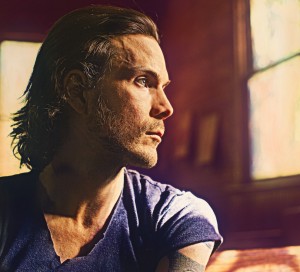 Not that leaving the family band was an easy thing to do, but instead the product of another harrowing experience to have hit Simone.
"Moving on from the Felice Brothers was never an intentional thing," he said. "In the winter of 2008/09, my wife and I had a terrible miscarriage, and I stayed home to look after her instead of going on tour.
"In that reflective time, I wrote 'If You Ever Get Famous', 'One More American Song' and all the songs that I later recorded and that became part of The Duke & The King. I felt I needed to share this work with people and my brothers gave me their blessing."
Simone may no longer be in the band, but the bond he feels with his brothers James and Ian is as strong as ever, having been forged during a childhood when he credits them with helping keep him alive.
"I've never been to war, but I imagine it could be likened to the bond of simple soldiers at the front, or airmen in a bomber," he said of their relationship. "A fierce, violent, and joyous love."
Fans should not hope for anything more than a fleeting reunion, however. Simone's days as a member of the Felice Brothers are over.
"From time to time I show up and do some songs with the boys at a show, but being in a full-time band is a tremendous commitment that leaves little or no time for my daughter, my writing, my acoustic shows and reading, all the things that lend to my view of a balanced existence," he said.
The Duke & The King are dead too.
"Yes, it's the end," he said. "All things must pass. George is my favourite Beatle."
Without Simone, the Felice Brothers surprised many of their fans with a far more experimental album, last year's Celebration, Florida.
While his own music is steeped in the American tradition, Simone embraced his brothers' new sound. Just don't expect him to repeat the transition on his new record.
"I think Celebration is brilliant and brave," he said. "I worked on the song 'Ponzi' and got to feel the open forum for experimentation that was present in the studio.
"Art is something that should always be in flux, like all living things. But as far as my new album and future recordings go, all I can is that I'm searching for something pure."
That search sees Felice working with Mumford & Sons' Ben Lovett on his new record, while of course his brothers also stopped by to lend a hand.
"It was a lot of fun working with Ben on a few of these songs," he said. "Very natural, new blood."
New blood for an artist embarking on a third musical life, two years after defying death for a second time.