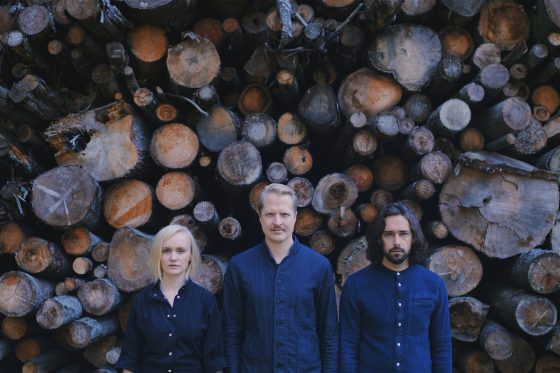 This weekend will see Catskills Records celebrate their 20th anniversary with the release of a special compilation and nights out in Brighton and London. Marko Nyberg from label stalwarts Husky Rescue will be among the DJs on Friday and Saturday night, and while we can't tell you what he might decide to play, we can give you some clues as he's put together a sweet little playlist of some of his favourite tunes.
That said, these are the selections he chose when asked what he'd play if he was home alone of an afternoon. Whether the answer will be the same on Friday night in Brighton's Dead Wax Social…well, you'll have to pop along to find out.
1. White Balance – Home
Lovely, fresh music to be listened in a modern northern summer house.
2. Sylvan Esso – Coffee
Who could resist a hot brew of third wave single origin? Well balanced – full of true delicacy.
3. Jaakko Eino Kalevi – Everything Nice
This guy. He makes me dance!
4. Sekuoia – Bashed
Love this inventive transient filled synth piece. Very visual. Dive into this most purifying Scandinavian lake.
5. Lake Jons – I Come Clean
Lake Jons hail from a noisy garage in Helsinki filled with heartfelt, warm tones. 
6. Tyynyt – Ystävät Hämärän Jälkeen – Tyynyt
Reminder of good old times. Just concentrating on my shoes.
7. When Saints Go Machine – Church and Law
Welcome to the world of creativity. Very exciting songwriting. A stream of consciousness.
8. Gidge – You
Modern day Abba! Something I listen to while driving my Volvo to the countryside.
9. Husky Rescue – My Shelter
Written in the midst of a long hiatus. We had recently gotten to know singer Ringa Manner (aka The Hearing) and felt she might have just the right voice for the song. And so she most certainly did: forceful and fragile all at once. Which is pretty much what the song is all about.
Catskills Records: 20 Years of Victory is out on Friday, and the Catskills Records team will be out celebrating at the following events.
25th November: Dead Wax Social, Brighton – Free Entry
Guest DJs: Pepe Deluxe?, Husky Rescue, Black Grass, Hardkandy, Sonorous Star, Jonny Reggae, Professor.
26th November: Mick's Garage, London –Free Entry
Guest DJs: Pepe Deluxe?, Husky Rescue, Black Grass, Carl Faure, Sonorous Star, Jonny Reggae.