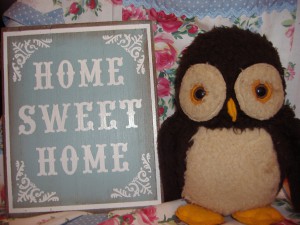 Readers, we're a little worried. After his absence a couple of weeks ago, Brian's been acting a bit strangely. He used to be such a lovely tidy, polite owl but now Brian's stomping about like a petulant teenager, his roost is an absolute shambles and he's taken to shouting "boring" whenever he loses interest in a conversation. Frankly, it's alarming.
We think you'll be able to see the change in Brian in this week's mix. It's thematically rather messy, and he's chosen to call it "Because We Want To". He's stopped short of including Billie Piper's 1998 atrocity of the same name though, thank goodness.
Despite Brian's waywardness, he's certainly not lost his wonderful taste in music. Every tune is a gem. FFS is going to be listening to this for a long time to come.
Stars – Your Ex-Lover Is Dead
Eels – Hey Man (Now You're Really Living)
Regina Spektor – Fidelity
Amadou & Mariam – Mouna
Joni Mitchell – Night In The City
Field Music – Them That Do Nothing
Belle and Sebastian – Roy Walker
Alela Diane – The Pirate's Gospel
Band – Up On Cripple Creek
Jackson C. Frank – Blues Run The Game
And here it is in all its rebellious glory on Spotify (which Brian says should be renamed Spotif-awesome – he's not good with puns…) Brian's Mixtape #24: Because We Want To
If you've not got yourself registered on Spotify have a look at their website to learn more. And, if you need an invite (so you can use Spotify for free) let uncle Brian know in the comments section below and he will bestow one on you.
Have a flap around our mixtape section to find Brian's previous efforts.