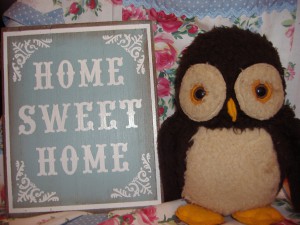 Although his primary love is, obviously, all forms of beautiful music, Brian's a bird with more than one string to his bow.  He likes nothing better than curling up in his nest on a grey winter's day with a good book.  He's not fussy – fiction, non fiction, myth, legend or Modernist tome.  He's read them all.
That's why this week, he's bringing you a mixtape with a difference.  Each of the songs in Mixtape #21 is either about or inspired by a novel, play or story Brian has enjoyed in recent years.  He's even gone so far as to make you all an accompanying reading list, which comes as highly recommended as the music.
Enjoy broadening the ol' brain boxes…
Noah and the Whale – Jocasta (Sophocles – Oedipus Rex)
Nick Cave and the Bad Seeds – The Lyre of Orpheus (Pindar – Pythian Odes)
David Cronenberg's Wife – A Bad Feeling about Anna Karenina (Leo Tolstoy – Anna Karenina)
Kate Bush – Wuthering Heights (Emily Brontë – Wuthering Heights)
The Smiths – Cemetry Gates (John Keats – Complete Works and W.B.Yeats – Complete Works).
The Low Anthem – Charlie Darwin (Charles Darwin – Origin of Species)
The Divine Comedy – Our Mutual Friend (Oscar Wilde – Our Mutual Friend)
Laura Marling – Your Only Doll (Sigmund Freud – Fragment of an Analysis of a Case of Hysteria)
Belle and Sebastian – Marx and Engels (Marx and Engels – The Communist Manifesto)
Emmy the Great – First Love (Samuel Beckett – First Love)
Klaxons – Gravity's Rainbow (Thomas Pynchon – Gravity's Rainbow)
Here's the Spotify Link: Brian's Mixtape #21: An Education
If you've not got yourself registered on Spotify have a look at their website to learn more. And, if you need an invite (so you can use Spotify for free) let uncle Brian know in the comments section below and he will bestow one on you.
Have a snoop around our mixtape section to find Brian's previous efforts.