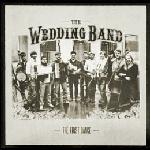 Some kind soul (/pirate) has put the Mumford & Sons limited edition EP that they recorded as The Wedding Band up on YouTube. It features the Mumford boys wuth Nick Etwell, Callum Lindsay, Jesse Quin, Adam Stockdale and David Williamson. Listen here.
>> Mumford & Sons website | Jesse Quin's band Mt. Desolation
.
Richard Hawley is giving away three free tracks that he's made for Glenfiddich Whiskey. The tracks: The River, Opening The Bottle, In A Barrel include harp, oboe and musical saw. I love In The Barrrel. It's as creepy as being trapped in a whiskey barrel. Download the tracks, and watch an interview with le Hawley, The Glennfiddich website.
.
Ex-Cherbourg frontman Andrew Davie's new band is called Bear's Den. A wee bit confusing for us since one of the bands on our Christmas album had the very same name. The new Bear's Den has 3/4 of the members of Andrew's old (but remarkably similar) bands Cherbourg and Davie Fiddle and the Lucky Egg. Kev Jones (of Communion) is back on bass and Chris Maas is on drums. There's no sign this time of Phil Fiddle, who has been replaced by a keyboard player. They've got a few dates coming up in April and you can hear a track on their website. Sounds a lot like Cherbourg to us…
>> For Folk's Sake It's Christmas | Andrew Davie's Bear's Den
.
Swedish superman Jens Lekman played the Read and Shout festival in South London last week. The Line of Best Fit were right up front and took this great video of new song 'Waiting for Kirsten'.
>> Read and Shout festival | Jens Lekmann
.
Barely leaving the stereo this week has been The Extra Lens's album Undercard. It's a collaboration between John Darnielle of the Mountain Goats and Franklin Bruno of Nothing Painted Blue. There are so many great tracks on this album, it basically sounds like a Mountain Goats album. And who's complaining about that? The song that's goes round and round in my head all day is How I Left The Ministry. Have a listen below.
.
The Extra Lens: How I Left the Ministry
.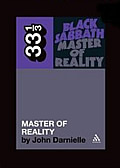 And while we're on the subject of John Darnielle's side projects, I've just finished reading his book about Black Sabbath's Master of Reality. It's a look at the album through the eyes of a teenage boy who's been locked up in a psychiatric hospital. It's so well written, passionate and knowledgeable and really gets across the nucleus of superfandom, that feeling that you really *know* a songwriter and if they just knew you you'd definitely be BEST FRIENDS. Which bodes well for when I meet JD, eh?
>> The Mountain Goats | Nothing Painted Blue Last FM | Buy Undercard | John Darnielle's Master of Reality