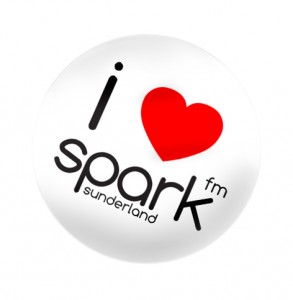 It's radio a go-go round these parts. On Sunday I did my third set of recommendations for the marvellous Poison Oak show on Spark fm. Here's what I suggested the good folk of Sunderland might like to take a listen to…
The Holy Modal Rounders, who were a folk/punk duo from New York who released lots of music in the 60s and 70s.
Peter Stampfel from the band is still writing and recording now in his 70s and has just released an album with Jeffrey Lewis – I saw them play together a couple of weeks ago and it was folk at its most joyous and ramshackle.
Sharon Van Etten is from Brooklyn and is part of it's vibrant music scene, regularly sharing stages with people like Wildbirds & Peacedrums, Phosphorescent and the Antlers. Check out her home recordings CD, Her first official album Because I was in Love and the newest record Epic. We're obsessed with the track Save Me.
Sea of Bees debut album song for the Ravens was one of my favourite releases of last year. Jules Baenziger is from Sacremento California but she's over in the UK at the moment touring playing tons of shows including Newcastle Cluny on 19th February. She's fantastic live – her voice is effortlessly good and she really engages with the audience.