Message To Bears are a folktronica outfit from Oxford that have been making a big furry name for themselves.  The panel stepped up to check out their sound.
---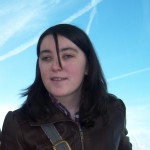 Eala McAllister: Message to Bears is the name of Jerome Alexander's solo project. The music is steeped in very accomplished guitar playing and can occasionally sound quite otherworldly and mysterious. The only tune with any vocals is Mountains and it proves that Message to Bears has a voice that suites the kind of music he makes. Message to Bears can make music out of anything that comes his way – even using typewriter keys to great effect on one tune. There is a great knack in this music of trying to push folk forward and experiment with it a bit – which seems to work well in this case.
---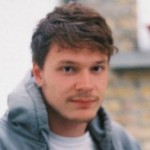 Chris Woolfrey: Though mainly reminiscent of Penguin Café Orchestra, Message to Bears could fit nicely into the mould of people like Kieran Hebdon (Four Tet), Rutger Zuydervelt (Machinefabriek) and Chris Clark (Clark) as one of a cohort of multi-instrumentalists, were it not for his Bon Iver-esque vocal lines. Certainly, Message to Bears' Jerome Alexander sounds like he writes with hooks in mind.  Keeping in line with the tradition of those above, and with the tradition of so-called minimalists like Philip Glass, tracks Mountains and Autumn rely on the interplay of layers of sound rather than melodic changes. Unlike those from which his music might be derived, though, his commitment to pop-folk modes – traditionally picked, cyclical guitar parts, sweeping strings that tug over several bars – sets him apart from some of his contemporaries. That said, on first listen Message to Bears doesn't sound like anything you haven't heard elsewhere. Luckily that first listen will be deceptive – these songs are real growers, and a willingness to experiment with production techniques on Swim hints at a direction Alexander might explore in the future. True, sweetly picked guitars and long string parts are nothing new but nothing really beats them – make no mistake, Message to Bears is definitely one to watch.
---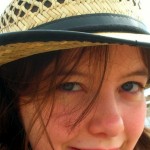 Becky Varley-Winter: Message To Bears sound like the point in a film at which the protagonist has hit emotional difficulties, and is sitting on a hilltop or cliff-edge, looking at the clouds drifting, swelling and changing, passing them by. Gently inspirational territory – tracks like slow-moving epiphanies. In At The Top of This Hill there is the sound of a children's playground, so now we're sitting on a park bench, the children's voices dulling to a background murmur… there are yearning violins and gentle noodlings on the guitar. They create a very beautiful sound but after the second or third track I hungered for an emotional palette with more than one colour. There is a lovely increasing momentum in Plane Over Evening Sky that hints at expanding horizons. These bears are fuzzy-looking – I'd like to see them bite.
Track down Message To Bears for yourself here