On Sunday I popped down to London Fields Radio to record the first ever FFS radio show in a cafe against a background of the clatter of crockery and the hum of Hackney-ites chatting.
There'll be a monthly-or-thereabouts show from now on, with the next one being probably the most Christmassy radio show of all time.
That chap you can hear is my friend Mark Higgins, who as well as being a nice man, knows how to produce a radio show. He has his own show called Bitter Fingers, also on London Fields Radio.
I think I probably said about 25 different things were lovely over the course of the hour, so if that will annoy you, certainly don't listen to the show here…
What we played…

Pirates' Gospel by Alela Diane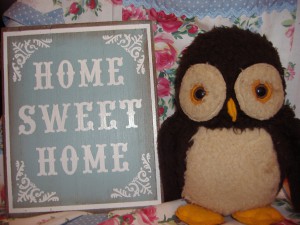 BIT OF BRIAN: Brian's Playlist #26 – Down in One
I Drink by Charles Aznavour
This isn't on Brian's playlist, because it's not on Spotify (has anyone else gone off Spotify a bit recently?) but in the words of Bob Dylan it is "a devastating drinking song by the Frank Sinatra of France". The lyrics are brilliantly cutting.
We Were Wasted by the Leisure Society
If you didn't listen to the words of this pretty song, you'd never guess it was about getting home drunk after a night out. According to frontman Nick Hemming, The Leisure Society are in the final stages of recording their second album. I cannot WAIT to hear it.
Feet of Courage by Nancy Elizabeth
Robots by Dan Mangan
FFS-er Stephen Thomas interviewed Dan Mangan after his Union Chapel gig back in October. Read it here.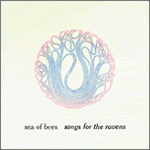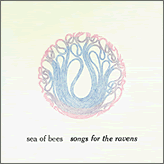 ALBUM OF THE SHOW: Sea of Bees – Songs for the Ravens
Sidepain by Sea of Bees
Sea of Bees is the marvellous Jules Baenziger from Sacramento, California. She records with producer and very nice man John Baccigaluppi. There's an interview Anika Mottershaw and I did with the pair of them coming soon on FFS. Jules will be back in the UK in January. Check out dates on her MySpace.

Tiger Mountain Peasant Song by First Aid Kit
INFLUENCES: Neutral Milk Hotel and Laura Marling
In The Aeroplane Over The Sea by Neutral Milk Hotel
Made By Maid by Laura Marling
Laura Marling's old MySpace cited NMH as one of her influences. I see that as a good excuse to play both Laura Marling AND Neutral Milk hotel and call it a feature.
O Little Town of Bethlehem by Emily & the Woods
Here we have a little sneak preview of our forthcoming charity Christmas album For Folk's Sake It's Christmas. Emily & the Woods recorded a gorgeous version of this carol for the album – and if those harmonies don't make you swoon you are surely dead inside. Read our recent interview with Emily here.
Dance Music by the Mountain Goats