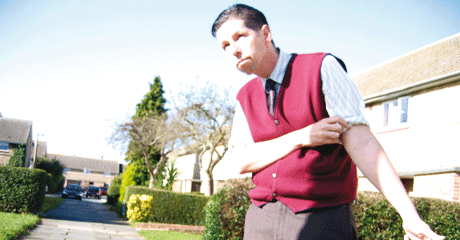 The Seven Inch record is a sacred Rubicon on the rock'n'roll trail; a talisman that represents all that is tiny, tight and teenage; pop music distilled into a perfect, plastic artifact that can never be denied as the only format that counts.
I grew up at an awkward time for vinyl. When I entered my teenage years and pop music took its hold on me it was not the seven inch but the pre-recorded tape that ate up my pocket money. I was in love with tape from the moment I first received my portable cassette player and held the condenser mic up to my Dad's Bang & Olufsen speakers to record the Top 40.
I saw no drawbacks in a format that was neat and precise and didn't jump, click or glitch. The pre-recorded cassette followed me into alternative music. I ordered 'Strawberries' by The Damned on tape from Downtown records and waited three weeks for it to arrive. Tim Ashton, worked with me at Sainsburys on Saturdays. He was my guru. He introduced me to Punk and Abba but later on I thought he was a moron for thinking that George Harrison played bass.
"You only buy pre-recorded tapes? But then you'll never have a record collection!" Tim said to me.
Tim's logic was inescapable and as I prepared myself for Art College I knew this was no way to get laid. As so often in my life my innate contraryness gave way to peer pressure and I got a record player that could play several singles stacked up on top of each other. I went to college and left the tapes at home.
I'm 39 now. My wife and me are doing things like buying fireplaces and sometimes we hate ourselves for it. Clutter is being tackled and shelves are being bought. The vinyl albums will never go but the teetering towers of seven inches are a conundrum. They are never played, they are just hauled with us from flat to flat to house, where they remain in a corner for the dog to knock over. The seven inch defies neat storage, they are unshelvable, they have no spine.
I bought seven inches because I thought I should. I listened to them because I thought I should and then I got bored of getting up and down to turn them over and put on an LP on instead. The Mojo mafia made me think I had to adore these plastic pieces of perfect pop. 'Perfect pop' makes me think of the Lightening Seeds and Saint Ettiene and they aren't adorable at all.
I love singles for what they represent rather than what they are. They remind me of a time when I fell hook, line and sinker for the rock and roll myth. When I believed that the best things came in bright, brief bursts; before I had heard Ornette Coleman and King Tubby.
We decided to get rid of our seven inches, well most of them anyway. We bought some 1950s seven inch folders from Alfies Antique Market to keep the very best in. They look perfect alongside the fireplace and show us to be the borgouis scum we truly are.
Music fills this house every minute of the day. I'm saying goodbye to nothing more than some misplaced idealism. We have to admit what we've become; people who don't play seven inches anymore.
We had to edit aproximatly 800 singles down to 100. I don't know these numbers off by heart. I made a guess for this piece.
Here are five singles I decided to keep and some I decided to get rid of.
5 Keepers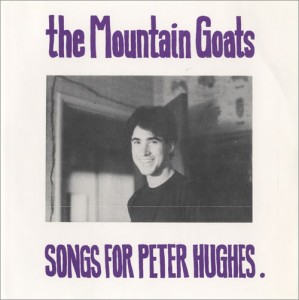 Songs for Peter Hughes – The Mountain Goats
I'm here to make a claim that few people have an early Mountain Goats single collection as good as mine. I discovered lo-fi American indie when my friends were into Blur. I saw John Darnielle with Simon Joyner at the Neals Yard Rough Trade with about ten other people. These singles represent a pilgrimage. If I claim that anything is a greater influence on me than the Mountain Goats I'm lying. I don't listen to their new records. I'm sure they are better than ever but this is about when you love something because it's yours and nobody else knows about it.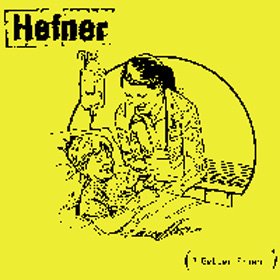 A Better Friend – Hefner
I kept my own singles, of course I did. There are lots of moments in my career I treasure but when I got copies of my first single I felt validated, I felt part of it. I was certain that if I never released another record I could die happy that my creativity had achieved something 'permanent'. Something I should do well to remember as I worry myself to death over the release of another album.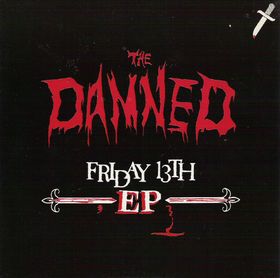 Friday the 13th EP – The Damned
I kept only one Damned record. Thinking about it, I never really liked the Damned because they were punk. I loved them because they were absurd and pop. Looking back now they were very often the wrong side of stupid but this EP has enough on it to pass as a concise history of them at their most tuneful.
Panic – Them Geezers Over There
'Them Geezers Over There' were a local band from Chelmsford. My mate's brother was in them. They only made one single and it didn't have a sleeve. They are a real Googlewhack of a band. They had this awkward, boney mod as a singer who seemed to play guitar with one finger. I thought he was the coolest. I danced on my own at the front of their poorly attended gigs. Sometimes I think of ripping this off and pretending it's mine.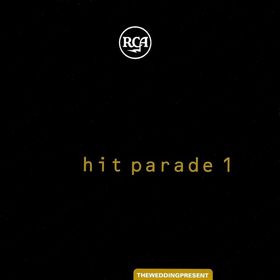 The Hit Parade singles – The Wedding Present
In 1992 the Wedding Present released a very limited seven inch every month of the year. I worked in the Our Price in Brentwood, Essex. Every month just two copies would arrive at our store. I had one for myself and one for the cute indie girl who came in first thing on the Monday. She must have been the only indie girl in the whole town; I was certainly the only indie boy. It should have been like shooting fish in a barrel. I told jokes and she laughed but it came to nothing. I still have all the singles though.
Some Rejects
Virginia Plain / Pajamarama – Roxy Music
For a long time I thought this was how these two songs were originally released; two heavyweight slices of artrock on either side of one disk. This was a coupling to rival 'Rain' and 'Paperback Writer'. I later found out this was some re-issue and that this atomic pairing was not a moment of genius on the part of Brian Ferry. I still love Roxy and this doesn't make either of the songs any less good but I do feel slightly duped.
All my Beatles singles
I mean, what's the point?
Lay Your Hands On Me (Ltd Edition Poster Pack) – The Thompson Twins
I thought the Thompson Twins were the most exotic thing I had either seen or heard. I loved the fact that the instruments they mimed with on TV had no correlation to the sounds you heard. I loved the fact their cassettes featured endless reworked versions of their songs, thus foreshadowing my current love of Dub Reggae. I thought they were the coolest thing at Live Aid with Madonna as their backing singer. I asked for this from my parents for Christmas when I was fifteen and it may have been my first ever seven inch.
It's got to go.
A Seemless Run of early FortunaPOP! Singles
This one hurts. Sean Price who runs FortunaPOP! Is my friend and may well read this. I remember when Hefner were flying high Sean snuck backstage and gave me this huge pile of seven inches. There was too much to digest and I probably never did listen to all of them. It reminded me that there was a British DIY scene just as valid as the US one I was in love with.
It's true what they say, 'be good to the people on they way up because you may meet them on the way down.' Sean helped me with lots of advice when I crawled out of the wreckage of a headlong car crash between Hefner and our record label. After meeting him one night my wife said, "You hang out with much nicer people now you sell less records." Sean still puts my records out now whilst my career crawls to its end like Arnie at the end of Terminator.
He'll understand, some things have to go.
---
Darren Hayman's newest album Essex Arms is out now on CD, Vinyl and download. Visit the Darren Hayman/Hefner shop to pick up a copy.
As well as that, we couldn't fail to mention this video – hand-drawn by Darren over 2 months – for his new single 'Calling Our Your Name', featuring Emmy the Great.