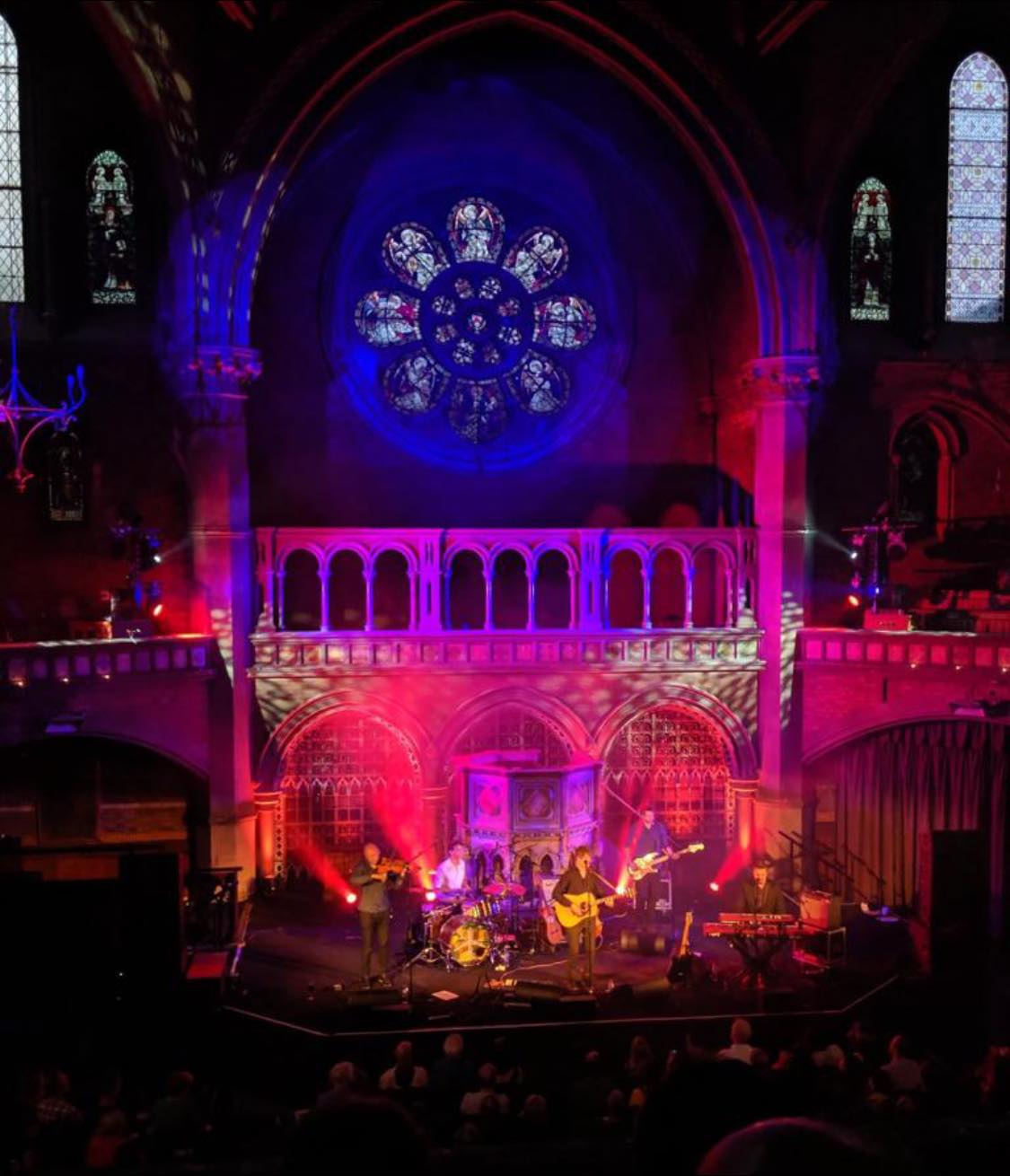 This Friday we're playing our first and only show of the year at Union Chapel in Islington. I've got quite a history with the place, so it'll feel even more special to take to that stage again.
The first time was with Gavin Clark in 2008. I only played on a couple of songs, and I remember being aware of a nervous energy as I walked over to the piano. It's one of those venues where the silent moments are extra loud, so you take care when you lift the lid, play your first note and sing your first harmony. A voice like Gav's was made for a room like that. He really had an effect on people when he sang. Writing this, I'm reminded of the amused grin he generally had when we hung out. I don't think he ever wrapped his head around me. I loved him. I told his partner Emma precisely that when she came to a show of ours in Brighton after his death. He knew, she assured me.
The Leisure Society debuted at the chapel a year later with the Willkommen Collective. Shoreline – the band that connected us to Mike, Helen, Will and all of those musicians – were playing, then Sons of Noel & Adrian, then us. At that time Nick and I lived together in Streatham Hill where we recorded most of The Sleeper. We fell out that morning and I punched a chair in anger, breaking a metacarpal in my right hand. There was no time to get to A&E before the show so I found myself playing with a giant swollen hand, popping the bone back into place a couple of times as we played. It was a triumphant show in spite of that. We always finished with the whole collective on stage singing 'Matter of Time'. Life affirming stuff, even with a painful injury.
Most times I visit the chapel I walk around the corner to see the offices of Henry Hardy Builders. It was my grandpa's business and his father's before him, established in 1860 and still trading under that name. Albert Edward Hardy was the best grandad in the world. A hugely dignified man with a twinkle in his eye and an infectious silliness that would infuriate my grandma at the dinner table. I miss him too.
We've recorded at Union Chapel many times. Choral vocals on 'Mistakes On The Field Part I', violins on 'Arrivals & Departures' and that famous old organ too. Our live soundman Les was resident there so we always had access. I remember recording in the daytime with Kristin McClement. We had to try so many takes to avoid traffic noises. In the end we left them in. There's another human with a special voice.
Our most recent chapel show was 2019, and my strongest memory is chatting to John Simm and Gary Kemp in the bar afterwards. John has been supporting us ever since we met him at the BBC. He walked into the green room singing 'In a matter of time, I knew I'd find you'. All smiles and hugs and sunlight energy. What a beautiful chap he is.
I have all those memories and many more in my backpack, and I'll carry them on stage with me in the chapel in a few days. Playing live again is going to be pretty stirring I think. I can't wait.
Christian Hardy, November 2021
You can get your ticket to the see the show here.