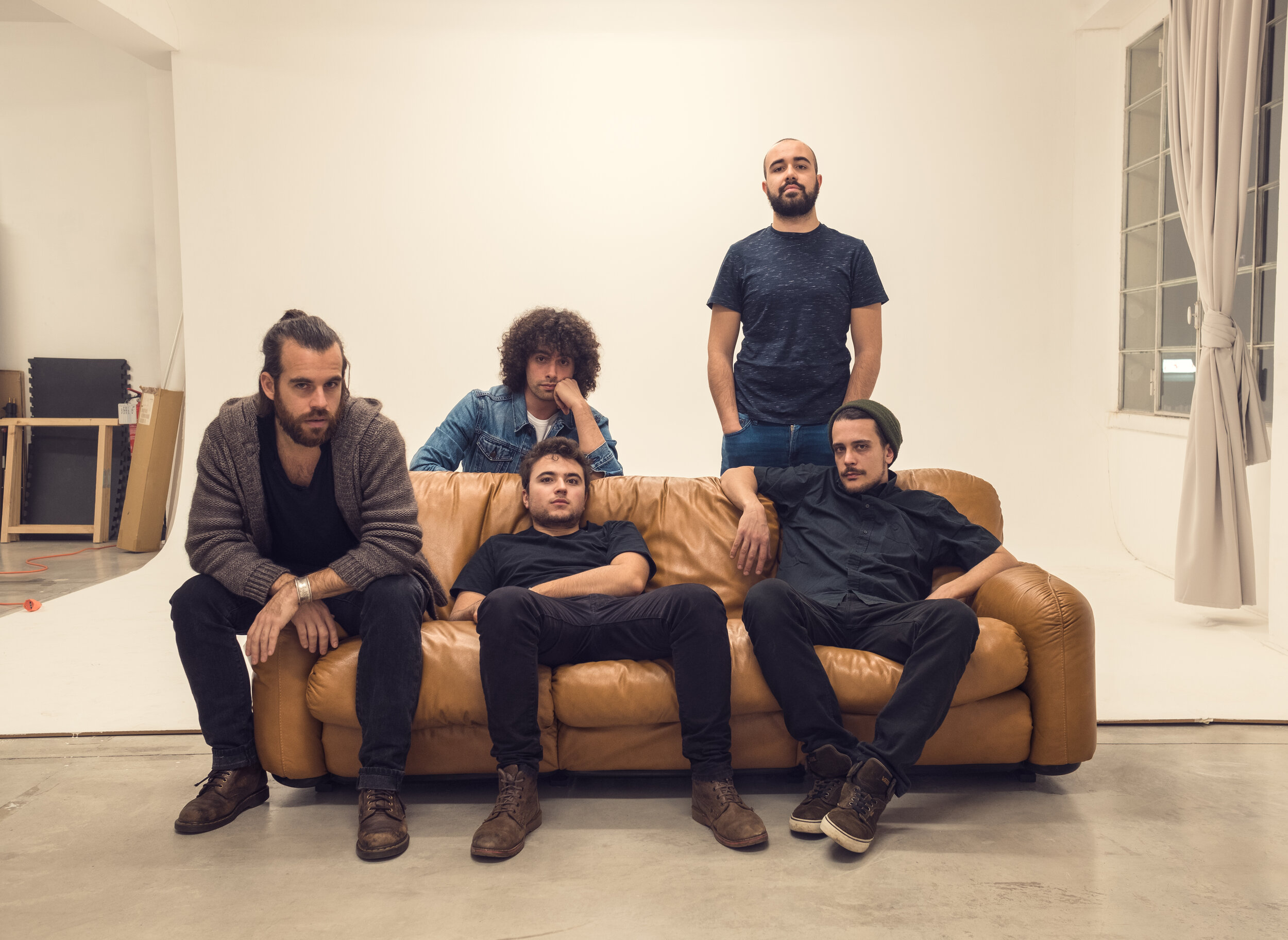 The Ghibertins carry the torch for clap-along, stomp-along folk-rock well on their latest. You wouldn't be remiss for recalling the indie outfit's commercial brothers and sisters with the soaring chorus and driving beat of 'Ropes & Kites'. There's a little more under the hood with the Milan quintet's new single, due out 12 November via Mob Sound. Forthright, intelligent lyricism strikes a clever chord, invoking the track with a powerful positive message of love and hope whilst avoiding the trite. Thumping bass lines, crisp electric tones, tight harmonies, and a fantastic percussive performance gives the tune its heartbeat, while cascading and descending melodies and the introduction of a brassy horn section give it flair.
Ghibertins frontman Alessio Hoffman elucidates, "'Ropes & Kites' is by far the most positive track on the whole concept album. It represents the joy felt through the decades of the protagonist's life from his sixties to seventies. We wanted the listener to literally float in the air while listening to this song. I've imagined all the emotion you could feel whilst watching your nephews playing on your house's front porch. I've imagined how it would feel, despite all the mistakes, to finally understand what happiness is. That overwhelming sense of awareness, it's all in 'Ropes & Kites'."
'Ropes & Kites' is the current single from off of the Ghibertins' latest LP, The Life & Death of John Doe, releasing 15 January 2022.
Words by: Jonathan Frahm